My birthday is on Wednesday!  Birthdays are usually pretty laid back around here, but, of course, still enjoyable.  I'm thinking of taking the day off work on Wednesday and, depending on the weather, would love to get some beach time in with the pups. 
Since becoming an 'adult', thanks to the fact that no one really knows what to get me for birthdays/holidays, I end up having more spending money than what I'm used to.  In my case, extra spending money usually equals extra spoiling for the pets.  There are a couple of pet items I've been eyeing that I'm planning on buying with my birthday money.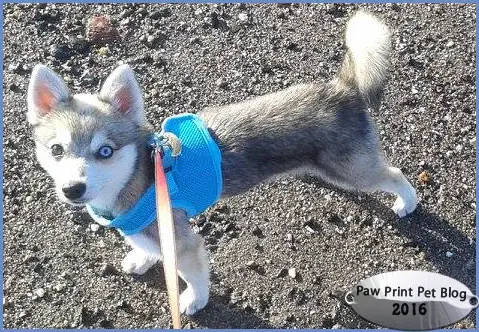 The first thing I actually already bought, but since it's a custom item it hasn't gotten here yet.  I got Fenrir an embroidered collar.  I'm having the company embroider my name and phone number on it.  If I like the one I got for Fen, I'll probably end up buying one for Kit too.
Speaking of Kit, the next thing I'm planning on buying is a new harness for Kit.  I haven't 100% decided yet, but I think I'm going to try the Ruffwear Web Master Harness for him.  I've read that it's good for hiking, and that it's suppose to be almost escape proof.  Kit seems to have a knack for getting out of his harnesses.  Luckily I watch him closely and always catch him before he gets it off completely, plus he has great recall, but I don't want to take any chances.
Fenrir could use a new harness too but I haven't found one I really like that comes in his size.  Vest harnesses seem to work really well for him, but I want to try to find one that doesn't have Velcro.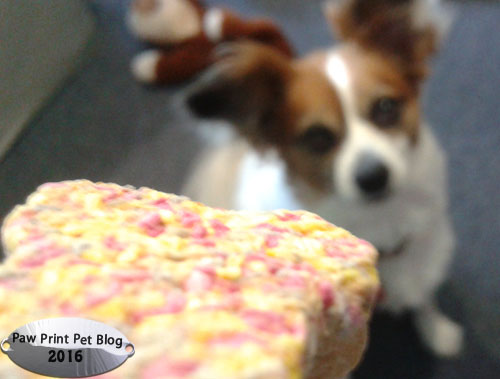 The other day I made the dogs dehydrated fish treats.  My house smelled horrible, but I guess it was worth it since the dogs love the treats.  I make most of their treats, but usually buy them chews.  With two very active dogs, I very much appreciate the value of a good chew!  It keeps them busy for awhile, out of trouble, and is good for their teeth.  I vary the type of chews I get them.  Favorites in our house include Himalayan chews, bully sticks, ears, and tripe sticks.
Another thing that keeps my pups busy is puzzle toys!  We have quite a few already, but I've been thinking about buying Fen a Kong Wobbler.  A friend of mine recommended them, and anything that I can put food in is sure to keep my dogs' attention!
Not so much for the dogs, but I've had the book Canine Nutrigenomics: The New Science of Feeding Your Dog for Optimum Health by Jean Dodds on my Amazon wish list for awhile.  And another thing not for the dogs, hence why I titled this post "What My Pets are Getting..." instead of "What my Dogs are Getting..." is a new TV for my rabbit, Barnaby.  A TV doesn't sound like a pet product, especially a rabbit product, I know.  But Barnaby LOVES watching TV, and the one we had mounted on the wall in his room recently broke.
Oh, and I might look into getting some new cage decorations for the geckos, if not for my birthday then soon after, but I don't have anything specific picked out yet.
There you have it - the things my pets will be getting for my birthday!  It's probably not an exclusive list, but I listed items that are things other than their basic care items (food, supplements, heartworm meds, water filters, etc).  If you can't tell, I usually spend quite a bit of money on my pets - even more so when I have extra money to spend.  They bring so much joy to my life, every penny I spend on them is more than worth it! 🙂