How crazy is it that it's already almost April?  It feels like just last week that we were writing entries for the 2015 Blogging from A to Z Challenge!  If you're not familiar with this yearly event you can check out the main website here, but basically it's a challenge where bloggers post everyday (except for Sundays) in April.  Last year was our first year taking part in the challenge, and we decided not to go with a theme.  This year I decided to let my dogs, Kitsune and Fenrir, help me select a theme, which by now you've probably already guessed.
Snacking from A to Z!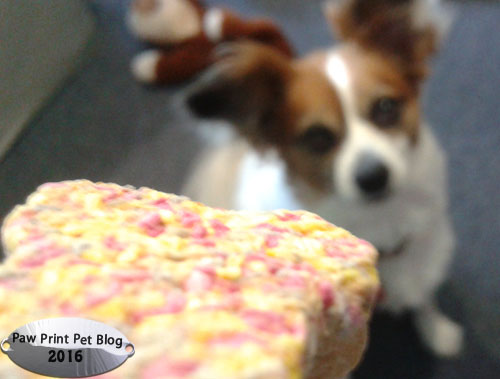 Are you at all surprised?
I've never been the type of pet owner to just throw some kibble into a bowl and call it a day.  All my pets, my dogs especially, get a verity of fresh and home cooked foods on a regular basis.  Like with humans, many fresh foods are not only enjoyed by dogs, but provide health benefits as well.  I want to share some of those foods/benefits with you throughout the month of April!
This challenge, for me, is going to be about more than just blogging on a daily bases.  I want to use it as an opportunity to *attempt* to improve my photography skills - something I've been wanting to work on for a long time now.  So each post, from A to Z, will feature a photo of my puppers enjoy their snack of the day, as well as a brief description of what they are eating, and why.
My hope is that these types of posts will be fun, beneficial, but also short and sweet.  That will make it easier for me to post sometimes multiple times per day.  Multiple times because, along with my daily challenge posts, I'm still planning on posting more 'regular' blog posts, including pet care articles, pet DIY projects, and product reviews.
If you're reading for the first time, perhaps finding us from the challenge page, and have a passion for pets, feel free to follow us on Facebook, Twitter, Instagram, and/or stop by and say hello on the Paw Print Pet Forums!  Of course you can always comment on any of my posts, or drop by my contact page to send me an email.
The pups (especially the pups!) and I are really excited about this year's A to Z challenge and hope you all enjoy it as much as I know we will!