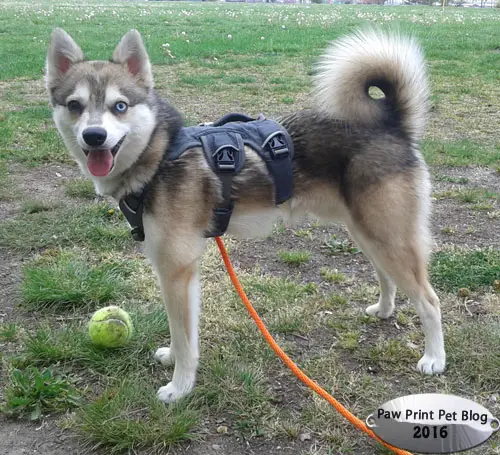 I recently bought the boys a new long line, and I've been using it every morning to play fetch with Fen at the park.  We walk down to the field (with Fen on his regular leash) then put the long line on for some fetching fun!  It's been a great way for me to give him more space to play and explore, without having to worry about him running off or getting into trouble.  Alaskan Klee Kai typically aren't a breed that you can trust off leash, and Fen's recall currently leaves a lot to be desired (we're working on it).
Kit likes the long line too, but mostly because it gives him more area to explore.  Kit's funny - he loves playing fetch in the house, but shows no interest in playing it outdoors.  He has better things to do!
Do you ever use a long line for your dog(s)?  What type of exercise does your dog enjoy most?