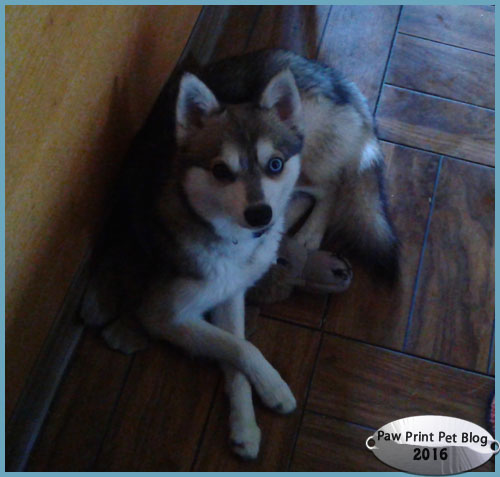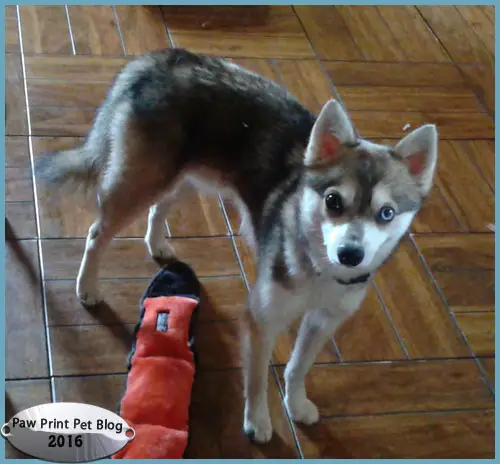 I can't believe that my puppy will be a year old in 2 months!  I haven't been doing a very good job posting regular updates on him, but Fen is doing well.  He's been a bit of a challenge to train, but it's a challenge that I gladly accepted.  I've mentioned before what a picky eater he is, and that extends to treats.  He's not very food motivated and gets distracted easily.  I'm learning a lot about using toys/play as rewards rather than food.
My fiance and I both had Monday off this week, since it was Memorial Day.  All weekend I was trying to get a good video of one of the pets so that I'd have something to upload this week.  It was really hot here, so Barnaby didn't want to do much other than eat and lounge.  The geckos love the heat, but I just uploaded a video of them last week.  I got some okay footage of Kit but he wasn't doing anything too exciting.  Then Fen started doing this...
I thought it was funny.  The video quality isn't amazing.  My fiance recorded it with his phone since he happened to have it with him when Fen attempted his balancing act.
Fen has this funny habit of always wanting to eat/chew on top of something.  Often times he'll use one of the toy boxes as a plate, or empty out the toy box so he can sit inside it to chew.  The other day he apparently wanted to take things to the next level.  Does anyone else have a silly dog that likes to chew on top of things like Fen does?