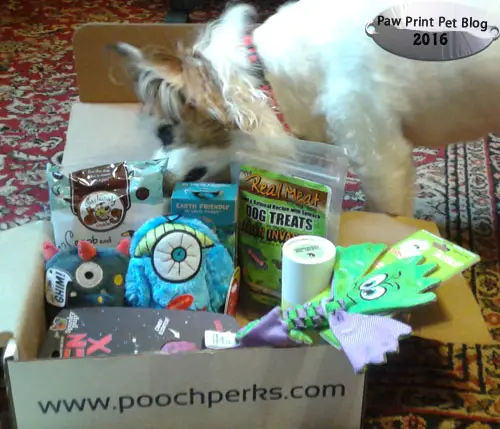 The puppers got their July Pooch Perks box in the mail on Monday.  I'm going to post an in depth review of what we got next week, but wanted to give you all a bit of a sneak peak.  Mostly because I took a video of Kit opening the box and didn't want to wait to share it.
Kit gets so excited when the mail comes!  I'm sure it helps that upwards of 95% of the mail I get is stuff for the dogs.  They especially love their pet subscription boxes.  I don't think it's hard to see why! 
It takes him awhile, but Kit has even learned to open the boxes himself!  I do cut the tape holding the box shut before giving them to him to open, but I have no doubts that he'd find a way to open them even if I didn't assist.  He's very determined.