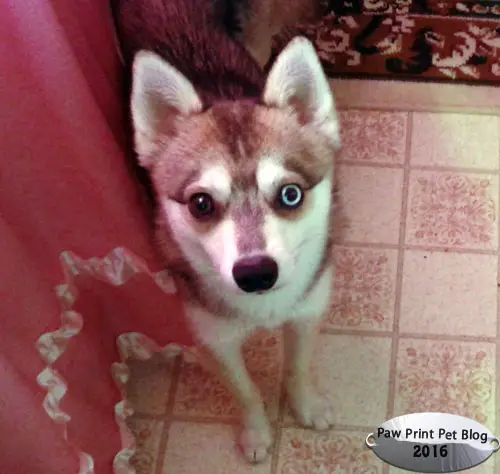 How cute is little FenFen?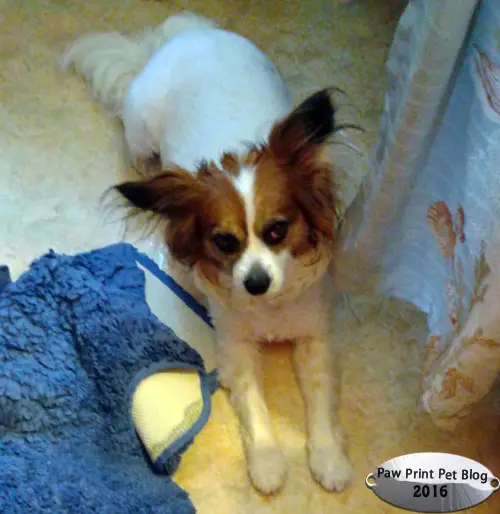 Kitsune too!  It's funny how the dogs each have their favorite places to relax.  Kit has been hanging out in the bathroom, of all places, lately because it's been hot and the bathroom floor usually stays cooler than the flooring we have in the rest of the house.  The bathroom floor has been his spot for a couple of summers in a row now, but the rest of the year he barely spends any time in that room!
He even spends time moving over all the little area rugs so he can lay directly on the floor.  Silly pup.
Our bathroom is really small so to be in there together Kit and Fen would have to lay pretty close, which I think would defeat the purpose of taking advantage of the cool flooring.  Instead Fen has been taking his summertime naps in my walk in closet.  It's dark in there and right off of the bedroom, where we have our AC.
What silly napping spots.  I feel like I could pick about 1,000 places in our house that would be more comfortable than the bathroom and closet floors.  But then again, I'm not a dog!
Unfortunately I didn't upload any videos to my pet Youtube channel yet this week.  Work has been really hectic and my fiance and I have been working a lot on our other website (not so much pet related, but I'll share the link when it's finished).
Lately I've kind of been getting into recording time lapse videos.  This is only the third one I ever created, and it's not amazing, but I uploaded it to my other Youtube channel because I really liked how the clouds looked...
This is my new Youtube channel for anyone who's interested.  There's not much there yet, but I'm planning on using it for all my non-pet related videos.  I'm sure the pets will make some sneak appearances on my new channel, but all my strictly pet related stuff will still be on the Paw Print Pet Pack channel.
I hope everyone is having an awesome week!  Thanks for reading.  Comment below, do any of your pets have strange places where they like to nap?  Do they change where they like to hang out based on the seasons/weather?