Our little Fen had his neuter/dew claw removal surgery on August 15th, just over two weeks ago now.  He went to the vet last week, for what will hopefully be the last vet visit he needs for awhile, to have his incisions checked and all his stitches removed.  Luckily, the healing process was pretty uneventful.  By the time we got his stitches removed his fur was already starting to grow back and Fen was pretty much back to his playful self just a few days after his surgery.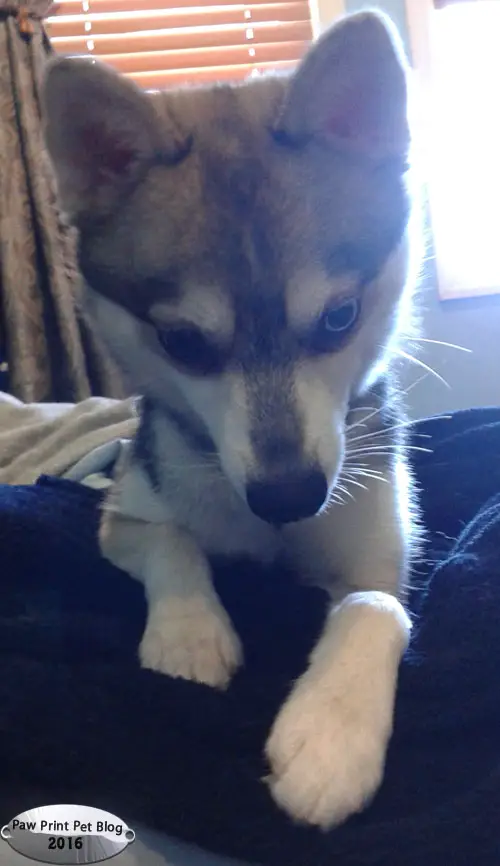 I'm glad his neuter is behind us now.  I know it's a pretty basic surgery but I worry anytime any of my little ones have to go under anesthesia.  Not to mention that I could really use a break from visiting the vet.  I've been to the vet's office at least once a week every week for the past month!  Fen will need his rabies shot in November and I think around the same time Kit will be do in for a checkup, but I'm really, really hoping we can stay away from the vet until then.
This will likely be Fen's last neuter update since, at this point, he's as good as fully healed.  Thanks so much again to everyone who sent me messages/well wishes for Fen!  Here's a quick video of him that I took the other day.  We got our September Pooch Perks box in the mail and Fen made it perfectly clear what his favorite item is this month...he couldn't even wait for me to open the balls for him!
Insert balls/neutered joke here.  Sorry, I couldn't resist.