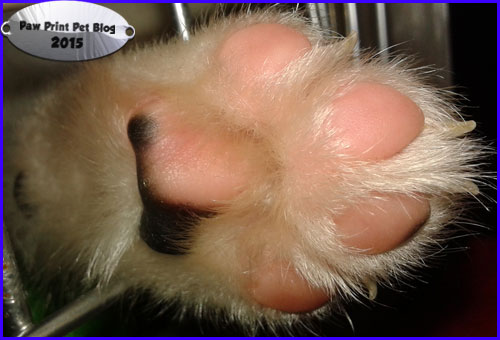 I'm writing this post to the soundtrack of Kit and Fen's (mostly Kit's) play grumbles.  With morning walks behind us, and their bellies full from breakfast, the boys have effectively turned our living room into a WWE wrestling arena.
For the second day in a row I woke up this morning with a headache, and Kit's almost constant commentary is starting to get a bit grating.  However, I'm able to look past it because I don't have the heart to separate the boys.  They're having so much fun!  Plus, Fen playing with Kit means he's not off finding ways to get himself into trouble (sigh...puppies) and Kit really could use the extra exercise.
Almost exactly a year ago we started the adventure of becoming a two dog household.  We celebrated little Fen's 1st birthday last month, but tomorrow is the 1 year anniversary of the day we brought him home.  The past year has been a lot of things.  I'd be lying if I said it's all been park walks and puppy snuggles.  It's been challenging, stressful, and many times hard.  But all that is balanced out with joy, excitement, fun...and yes, park walks and puppy snuggles.
A friend of mine once told me, years ago now, that getting a second dog creates triple the work.  I now know firsthand what she meant!  The boys are, of course, each individuals with their own unique needs.  I have to manage them each individually but then also pay close attention to the dynamics of them as a pair.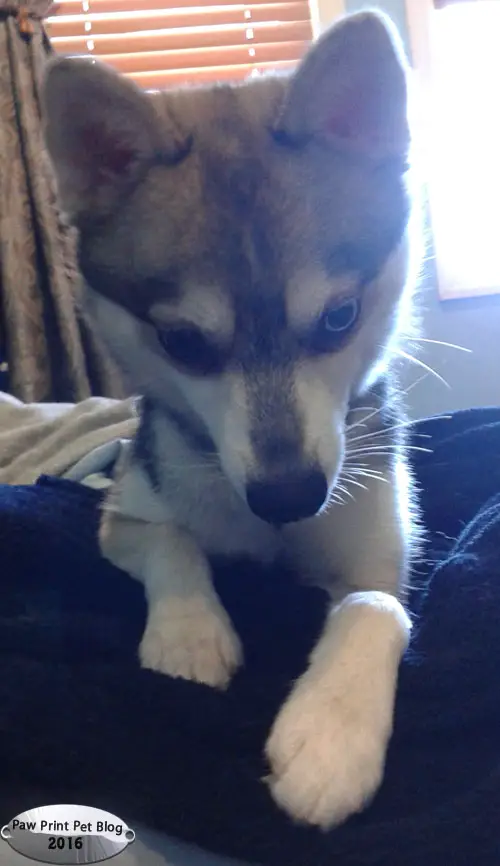 It's hard work some days.  I spend a lot of time doing individual training sessions, 1 on 1 walks, and separate meal prep to cater to each dog's individual needs.  I also make sure I monitor their play and behavior towards each other, and enlist the help of my fiance daily so that we can all go on walks together.
Fen's only a year old, and is still very much in puppy mode.  He's learned a lot over the past year but still has a lot of learning ahead of him.  Kit will be 8 in a few months and, although I don't consider him to be a senior yet, for the first time we've started having to deal with some of the consequences of him getting older, such as his arthritis.  Dealing with the dynamics between an older dog and a very young, hyper puppy has been interesting to say the least.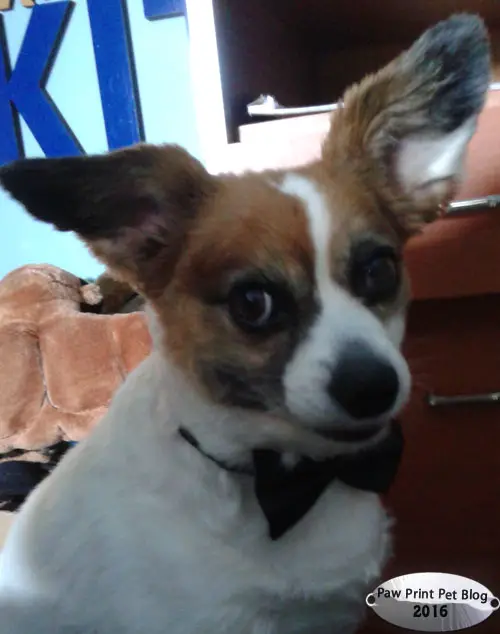 Luckily the boys' relationship has only gotten better over time and I have no doubt that it will continue to do so.  I love that they have each other for company so that, even when I'm busy, they don't have to be alone.  There have for sure been times when I've found caring for two dogs to be harder than I was originally expecting it to be, but when I see my boys playing or snuggling together it makes all the hard work worth it.  Not to mention that my fiance and I totally adore both of them!  We're very much looking forward to the joy, fun, and adventures that our second year as a two dog pack will bring.