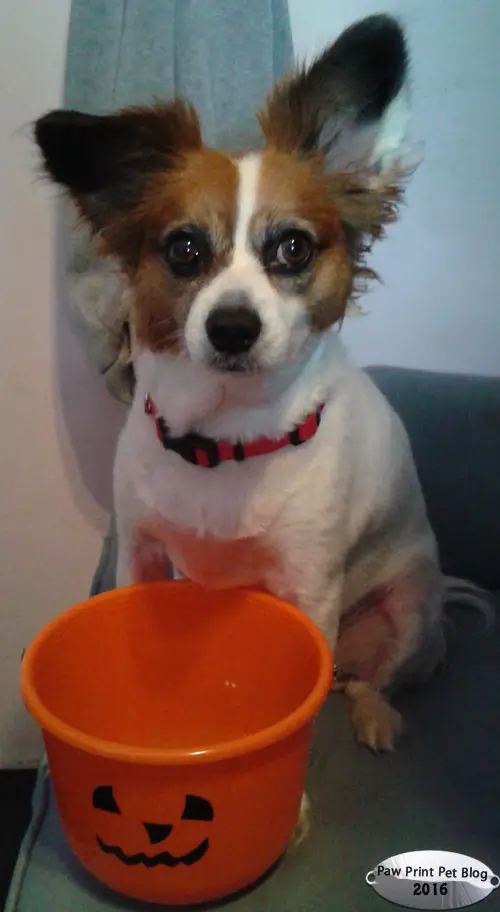 Happy fall!
I wanted to post this closer to the actual first day of fall, which was last week, but haven't gotten around to it till now.  I, for one, am pretty happy that summer is over.  I always try to appreciate each day no matter what but, with that being said, I've never been a huge fan of hot summer days.
We had a couple of days last week that were hot but by the weekend it had cooled down enough that we were able to put our window AC's away for the season.  It really is like someone flipped a switch.  One day was, for me, uncomfortably hot and the next I had all the windows open, a hoodie on, and was snuggling the dogs under a blanket.
I wanted to get fall pictures of all the pets but, so far, haven't.  It would have been nice to have been able to post them here today (or last week, when fall actually started), but oh well.  Fall isn't going anywhere too fast so I still have plenty of time.
I do have this cute video of Fen that I uploaded to our YouTube channel this morning...
He got that cookie from our October Pooch Perks box, which we'll be posting a review on soon.  I'm always excited when we find a treat Fen actually likes!  He's not quite as picky as he was when he was younger, but he's never been one to get too excited over food,
I hope, if it's cooling down where you are, that you're enjoying the cooler weather.  Most of my pets are like me, and prefer cooler weather to the heat.  The geckos, of course, like it hot but their tanks are heated so no worries for them when it gets cold.
Thanks for reading!  Enjoy the last couple days of September. 🙂  Happy fall!