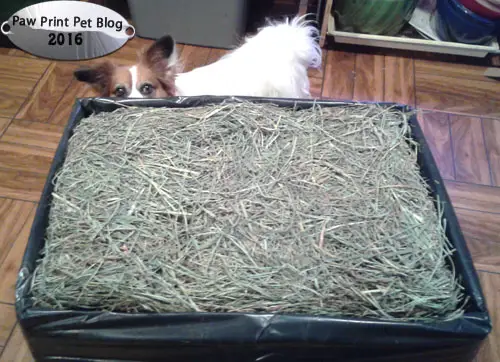 I mentioned last week that we were waiting for Barnaby's 45 lb box of hay to get here!  I was really happy that it got here a day earlier than the tracking number originally said it would.  Bunnies should never be without hay!  When I run out of bulk hay, I have to resort to buying multiple small bags of pet store hay.  Unfortunately the pet store hay is very overpriced, generally low quality, and usually a type of hay that bothers my allergies.
For a few years now we've been getting our hay from KMS Hayloft.  I always order their bluegrass hay because it doesn't bother my allergies (I am VERY allergic to Timothy hay) and Barnaby really likes it.  I get it in bulk because it ends up being cheaper over time, and KMS doesn't normally have bluegrass hay in stock year round.
I wish I had thought to take more pictures of Barnaby in his big box of hay.  I didn't want to let him play in the box for too long in case he had to use the bathroom.  We wouldn't want bunny pee in our nice fresh box of hay!  If stored properly hay can be kept for quite a long time, but even a small amount of wetness can cause molding which makes the hay dangerous to feed.
Instead here are some pictures of my puppers relaxing...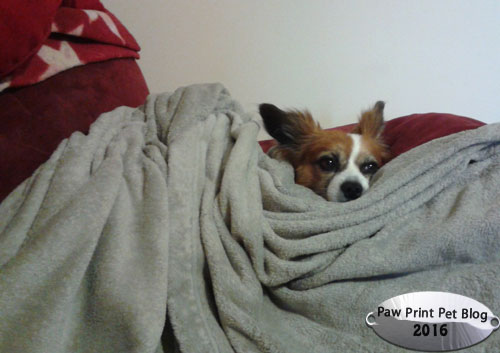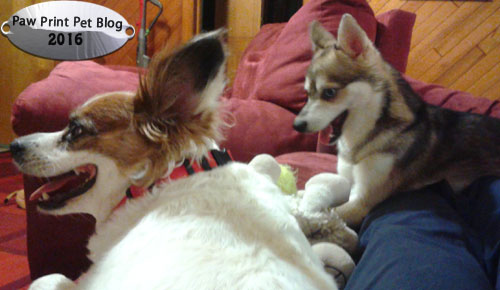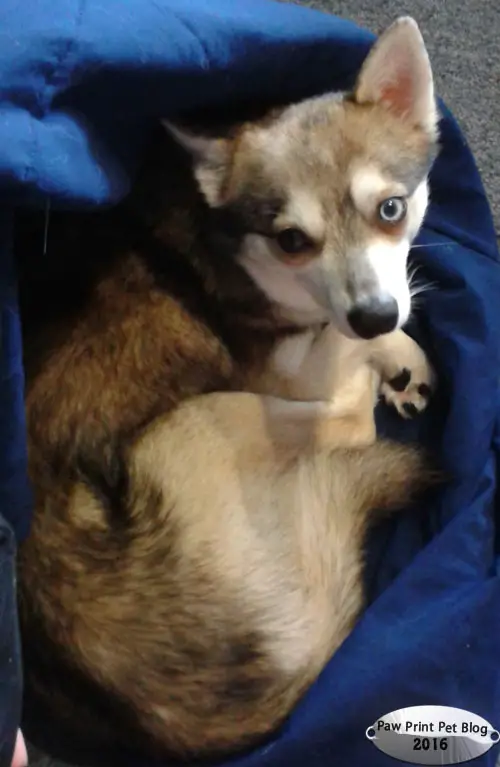 Thanks for stopping by!