Today we are celebrating Paw Print Pet Blog's 6th birthday!  Six years ago today our first post went live.  Notice anything new?  My fiance Chris, to celebrate Paw Print's 6th birthday, designed our new header image!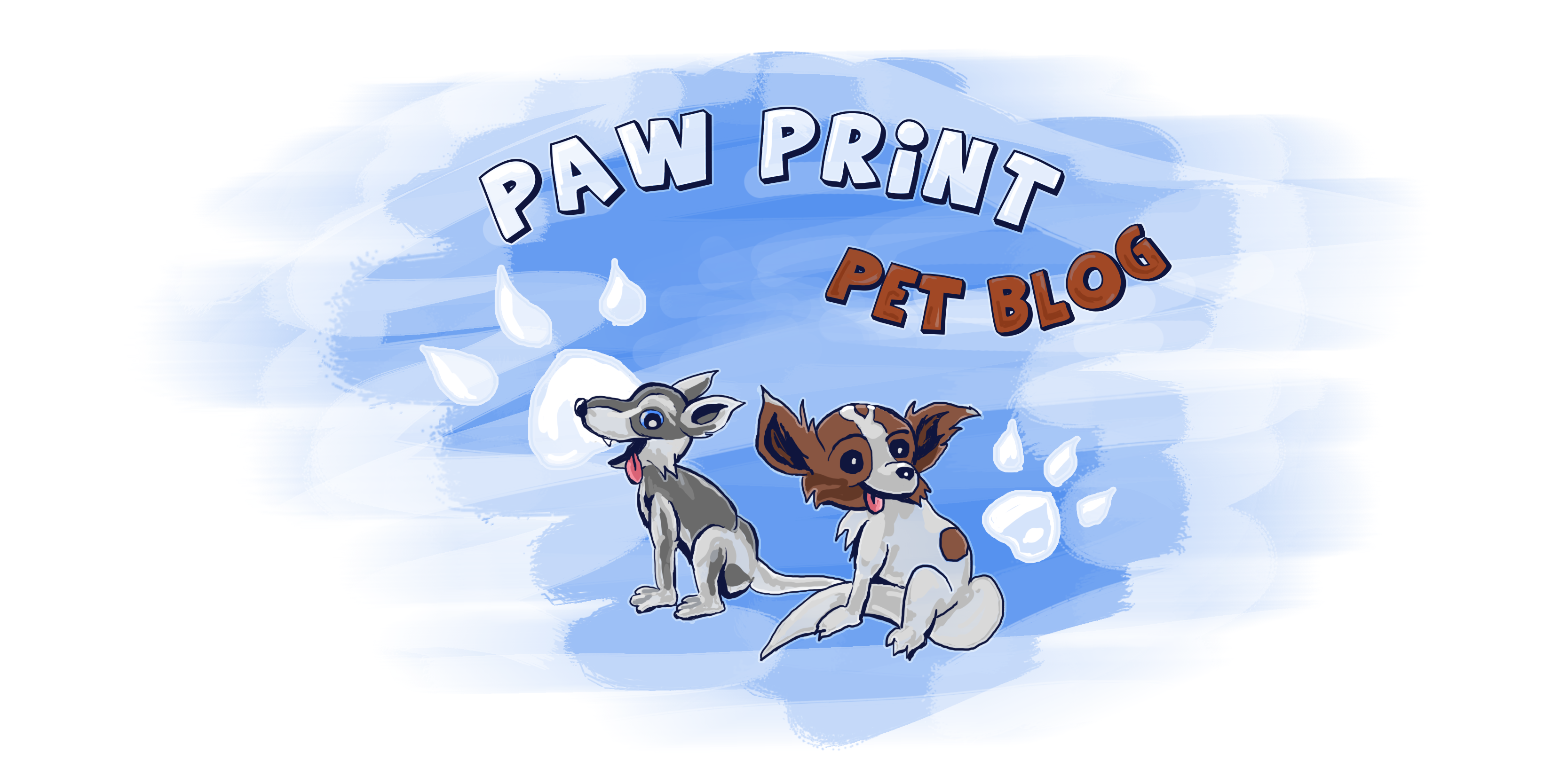 Don't the boys look cute in toon form?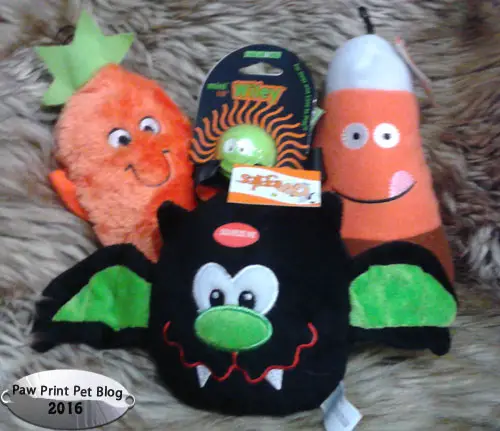 Thanks so much to our readers for helping us to keep the site alive for the past 6 years!  Paw Print wouldn't be what it is today without all of you.  As a small thank you, to celebrate our 6th blogiversary as well as Halloween, we're hosting a small giveaway.
Enter anytime before Friday November 4th to win the 4 Halloween themed dog toys pictured.  A winner will be randomly selected and notified via email after the entry period ends.  I can ship anywhere within the continental US.  If you live outside of the US and still want to enter I'd be happy to donate the toys to a US based rescue on your behalf.
Thanks, as always, for reading.  Being able to connect with my readers over the past 6 years has been an amazing experience.  Hopefully Paw Print is around for many more years to come.  Remember, if you enjoy the blog you can always stop by to say hello on our social media pages, or see our Contact page to drop us an email.