I know Thanksgiving is a big holiday for some people.  My fiance and I don't generally make a big deal of it.  I have a lot to be thankful for, but I'm more of a give thanks everyday type of person.  I remember when I was a kid on Thanksgiving, my mom would ask us all to list a few things that we were thankful for.  Undoubtedly if asked, many of us would say that we're thankful for our pets!  They give us unconditional love and companionship and ask for little in return.  If someone asked your pet the same question what do you think he/she would say?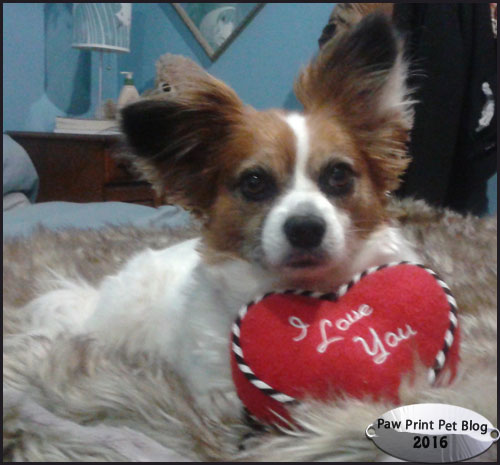 Although they don't speak, pets show us their thanks everyday.  They show it with their puppy dog smiles, in their contentment with a new toy or treat, with the affection they give us.
Animals are experts at enjoying the small pleasures life has to offer - a full belly, warm bed, the love of their owner(s).   My pets are pretty spoiled it's true, but you don't have to spend a lot of money to make your pet happy.
Most of all, they just want your time.  It's normal for our lives to get hectic at times, especially around the holidays.  If you can, try to spend some extra time with your pet this Thanksgiving.  It can be as simple as a few extra minutes spent snuggling your dog, an extra trip to the park, a few extra tosses of the tennis ball.  New toys and treats and special meals are awesome, but what most pets would probably be most thankful for is your time.
Next week we will be celebrating my fiance's and Barnaby's birthdays as well as Thanksgiving!  Because, as I mentioned, we don't typically make a big deal of Thanksgiving, I most likely won't be posting about it again this year.  I wanted to take this time to wish you all a happy Thanksgiving!