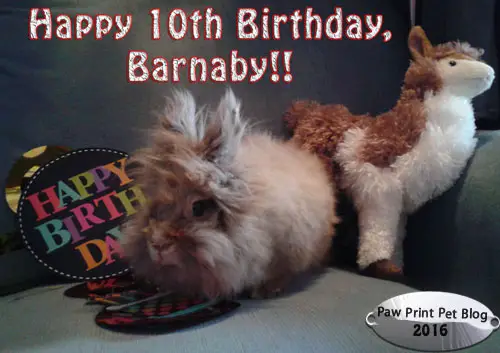 Today is Barnaby's 10th birthday!
He's been with us for almost a full decade now.  Barnaby was born on November 26th, 2006.  We actually adopted him when he was 8 months old, in August of 2007.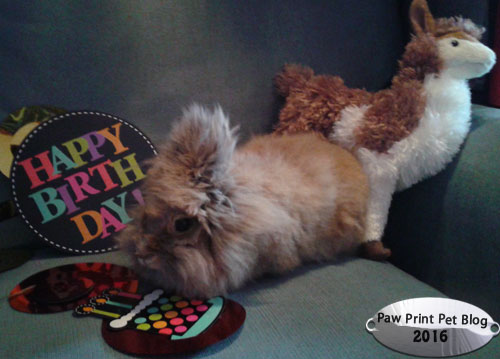 Despite being in the double digits now, Barnaby doesn't act his age.  Physically he may be showing his age a bit, but he is just as spirited and active as ever.  He loves running around his room, especially late at night when everyone else is trying to sleep, and throwing his toys around.
My pets are so spoiled that it's hard to buy gifts for them.  Barnaby has a huge three story cage, which he's almost never closed inside because he also has a bunny proofed room to run around in.  He has a couch to relax on, his own tv (which, yes, he really does watch!), and plenty of toys/chews/treats/you name it.
I did buy him a few new toys for his birthday, a yucca chew toy and one of his favorites, a nut knot knibbler.
Barnaby is our oldest pet.  Having him turn 10 feels like a big milestone.  He's the only pet I have left that I've had since before Chris and I moved in together.  That little rabbit and I have been through a lot together!  Luckily he's doing really well, and it's my sincerest hope that we are able to celebrate many, many more birthdays with him!