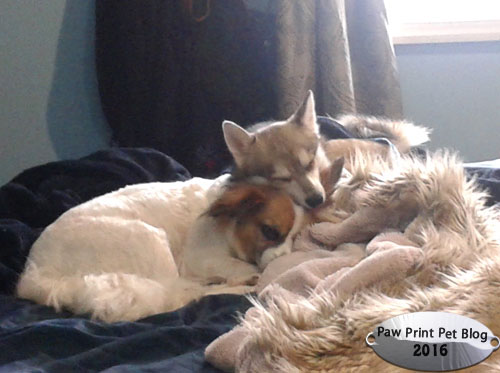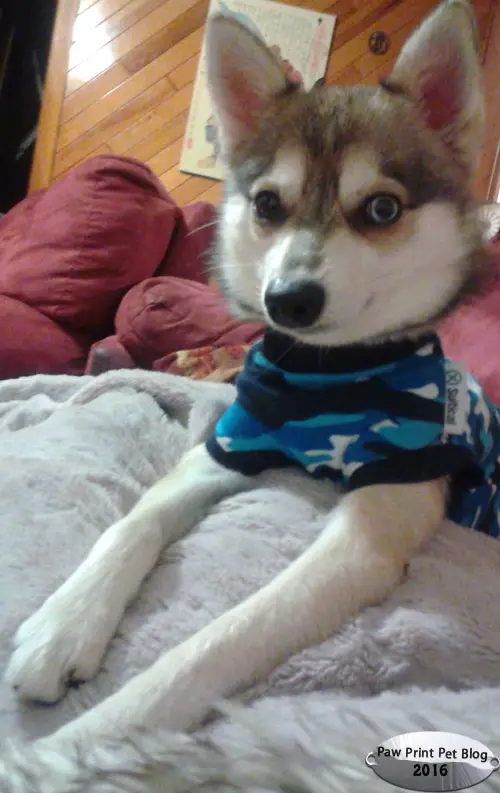 Since they snuggled for the first time last month, Kit and Fen have been napping together in increasing frequency.  With that being said, it's still a rare enough occurrence that almost every time it happens I scramble to get my camera.  It just melts my heart watching them together.
The winter holiday season is always a crazy busy time of year for me.  Of course I still spend a lot of time with the pets, the dogs especially, but I've also been putting in lots of extra hours at work.  I'm so happy that while I'm working the boys have each other to snuggle and play with.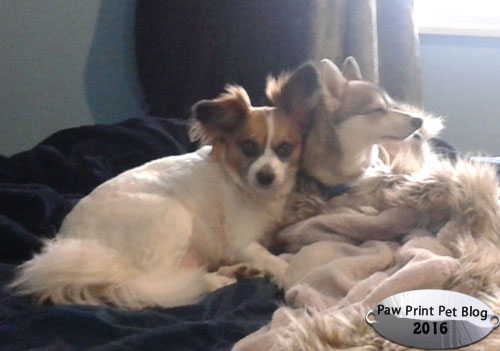 During the week, while Chris is at work, I take the dogs one at a time to the park.  So each of them gets a 1 on 1 park trip every other day, and then on the weekends Chris, both the dogs, and I all go on a pack walk together.  This morning it was Fen's park day.  I brought him down to the field on his long line to play fetch and work on his recall training, then put his regular leash back on to work on basic commands in the more distracting upper part of the park.
Fen and I were working through his commands when the local squirrels started taking notice.  They wanted Fen's treats!  A wave of squirrels ran towards us then hung out very close to us for the remainder of Fen's training session.  Talk about working with distractions!  Luckily, because they share a home with a 2lb rabbit and geckos, both my dogs learned early on too treat small animals with respect.
I've seen people feeding the squirrels at this park, so it makes sense that they've lost their fear of humans.  I was, however, rather surprised that they were getting so close to Fen!