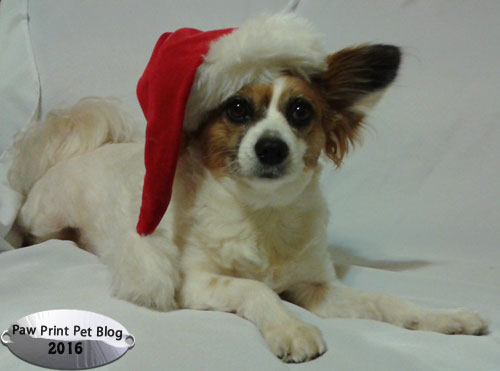 So...this post is late.  About two weeks late!  I originally planned to have it posted around the first of the month, but boy has December been getting away from me!  If you found this post because you're in a similar situation, and have no idea how it's already the middle of December, than welcome!  If it makes anyone feel any better, I've still got quite a bit of holiday shopping to get done.  Thank dog for Amazon Prime!
Speaking of Amazon Prime...I know not everyone has it, but because this post is so late and Amazon shipping is usually so fast (especially if you have Prime), I'm going to use Amazon links for as many of the items on our list as I can.  That way, if you want to purchase any of the items on our 2016 dog gift guide you can hopefully still get them in time for Christmas.  If not hey, your dog won't mind if his gifts are a few days late!
These items aren't in any particular order.  As in other years, I basically picked 10  toys/items that my dogs have enjoyed most over the past year.  In previous years we only had Kitsune, so our selection was based solely on him.  This Yule will be our second having two dogs so this list will include some of Fenrir's favorites as well.  Without further ado...here's our list.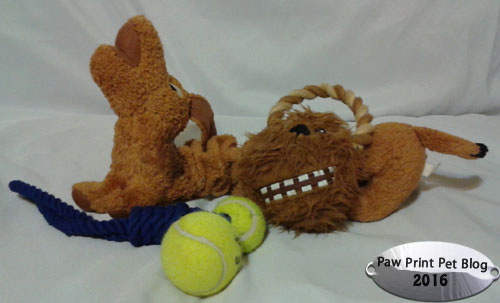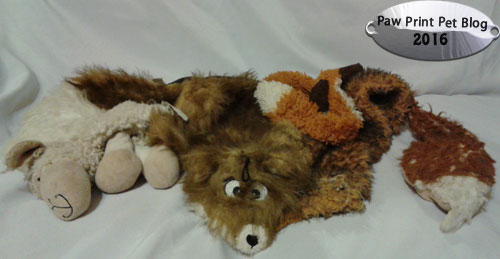 Stuffingless Toys:  These guys come in all shapes, sizes, and prices but all have one thing in common - no stuffing!  Great for dogs who like to destuff toys.  Who wants to constantly have to clean up toy stuffing?  Besides that, both my dogs actually seem to prefer stuffingless toys over their stuffed toys.  Kit especially seems to enjoy how floppy they are.  He loves to shake and throw them around.
Puzzle Toys: These overlap the treat dispensing toys a bit, but puzzle toys are often a bit more complex verses your average treat dispensing Kong type toy.  These are awesome for smart dogs who need a bit of extra mental stimulation, and for keeping hyper puppies occupied.  We have a few puzzle toys that I like to rotate so my boys don't get too used to solving the same one over and over again.
Subscription Boxes: You knew this one was coming!  My dogs and I have had a lot of fun with subscription boxes over the years.  The two we currently receive are Pooch Perks and Pet Treater, but there are lots of others out there as well.  My favorite thing about sub boxes is that even with all the dog products I'm exposed to, I still receive items in our boxes that I've never heard of before.  They're a fun way to try out new products, and the dogs always get so excited when their boxes get here.
What toys/items have your pets enjoyed the most over the last year?  Did you buy them anything interesting/fun for the holidays?  I really enjoy spoiling my pets, but I think it's also always important to remember that the best gift you can give your furry loved ones any time of the year is your time.
I hope everyone who celebrates any kind of winter holiday is having fun getting ready for the festivities!