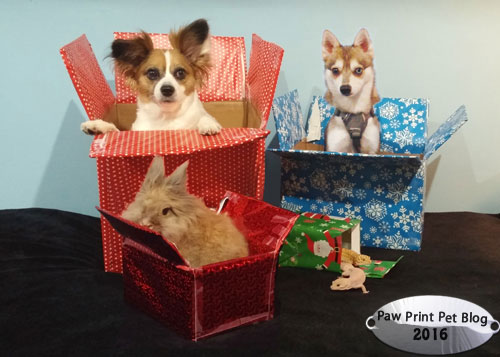 From all of us here in the Paw Print Pack, we'd like to wish you all the very best of holidays!
I know this post is a bit redundant after our Wednesday post.  I'm trying to get back into our 3 days a week post schedule but don't have a ton of time to write today.  I figured I'd take the opportunity to show off the adorable picture we used on our holiday cards this year.
I hope that everyone has a fun, safe, magical holiday weekend!