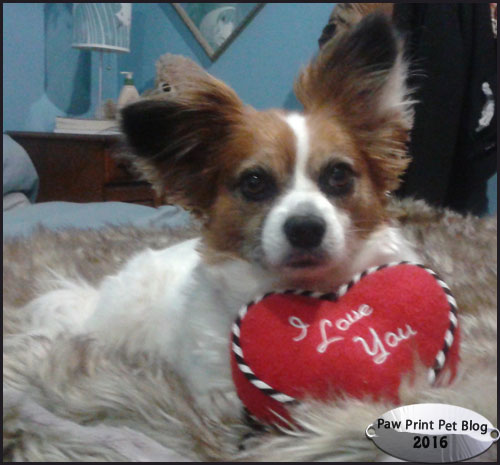 The amazing Mr.Kitsune is our Yuletide puppy.  He was born very early in the morning on December 26th, 2008.  Had he been born a few hours earlier, his birthday would have been on Christmas.  I've always liked that his birthday is the day after, though.  Christmas is fun, but it's always a bit sad when it's over.  Being able to look forward to celebrating Kit's birthday the day after softens the blow of having to wait another 365 days before Santa visits again.
This year to celebrate, Kit got a few new gifts and I made him a red velvet pupcake.  We gave him a new blanket, since he loves to snuggle up in them, and a Noseworks training scent kit.  The cake I made him was a box mix that we received just before Christmas in our December Pet Treater box (review coming soon).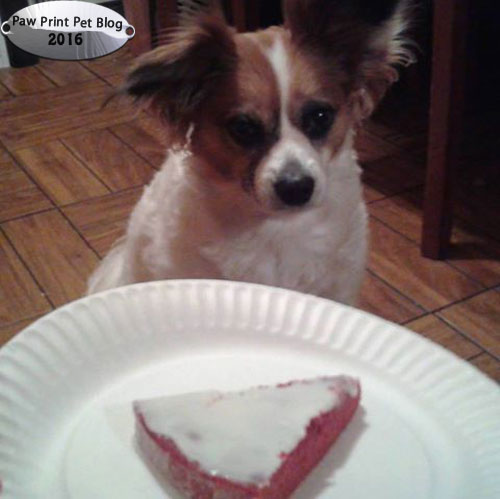 We don't usually go too overboard for our pet's birthdays.  Well, I guess depending on what you consider to be 'overboard'.  Our pets are pretty spoiled all year round, so don't usually need much when their birthdays roll around.  They get a special meal, usually some kind of treat, and maybe a gift or two.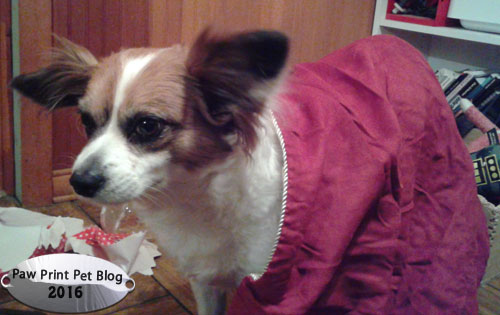 For dinner Chris made burgers for himself and the dogs.  Of course Fen had to have one too.  The cake I made didn't smell all that amazing to me, but Kit liked it so that's what matters.  I gave him and Fen each a piece but Fen, being the picky pup that he is, wasn't too interested in his piece.  Kit, on the other hand, gobbled his down then ate Fen's too.
I'm trying not to harp too much on the fact that Kit is 8 now, technically a senior according to his vet.  I've been starting to notice little signs here and there of him aging, but overall Kit is still his happy, hyper, playful self.  I sincerely hope that we have many, many, many more happy years with him because to even think of that not being the case is heartbreaking.
Anyways, as always I put together a little video to celebrate Kit's birthday.  All the video clips/images in the video were taken over the past year.
Thanks for reading!  I hope that everyone had a great holiday.