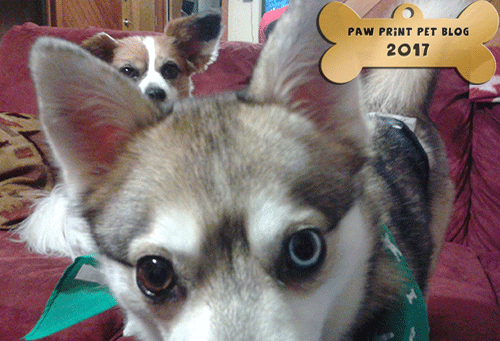 As much as Fen and I love the winter, I'm always excited for the first day of spring.  At our house we always have a celebration to welcome spring.  This year, because the vernal equinox happened to fall on a Monday, we decided to postpone our party.  One thing I didn't postpone, though, is spring cleaning!
Well, maybe it was actually winter cleaning?  Since I did it on the last day of winter rather than the first day of spring.  Oh well.  Either way, the number of dog toys in our house was getting a bit crazy, especially since Fen has taken to dumping the toys out all over the floor.  I got our toy numbers down to a more manageable number by throwing out any that were broken.  I also boxed up a bunch that my boys won't miss to bring over to our local shelter.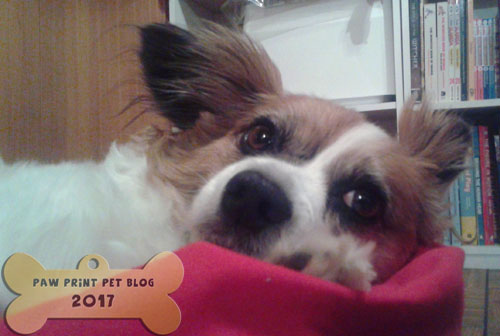 Most of the cleaning wasn't really pet related, but other than cleaning the house I also cleaned the gecko tanks, Barnaby's cage, and groomed Kit, Fen, and Barnaby.  It was so nice to have a nice clean house plus clean pets too.  Of course it never lasts long.  Earlier this morning I brought Fen to the park.  Snow from the storm we got early last week is all melting, making things, Fen included, muddy and wet.
Fen and I were happy, though, that it was warm enough to spend some time at the park.  The weather here has been so weird.  Most of March so far felt like spring but then last week it got cold again and we got a bunch of snow.  Now that it seems to be warming up again, I want to try to spend more time walking/hiking with the boys.  Especially Fen, who needs all the exercise/training outside as he can get.
I wanted to share a picture of Barnaby today but he currently looks a bit silly.  When I was brushing him the other day I found a matted area of fur right behind his ears.  Unfortunately Barnaby hasn't really been grooming himself as well as he used too so I have to pay closer attention to his hair, especially the long woolly areas around his face.  Brushing out his mats probably would have taken awhile and Barnaby doesn't enjoy being groomed, so I decided it was time for a quick spring trim.  He seems to feel a lot more comfortable, even if he does look a bit silly.
The gecko girls are doing well.  I have a cute video and some new pictures of Miyuki that I'm planning on posting on Wednesday.
Unfortunately, since it's Monday, I have to go get some work done.  I wish that the first day of spring had fallen on a weekend this year.  Not that it's a big deal, since we have the whole rest of the season to celebrate!  I love when all the plants start to grow back, seeing wildlife that you maybe haven't seen for awhile, and that the warmer weather allows me to spend more time outdoors.  What do you like about spring?  Do you do anything special to celebrate it?  Comment below!