I have to admit, I'm not a big app person.  I only have a couple of them on my phone that I use regularly.  I don't search for new ones often either.  However, I came across the 11Pets app awhile back now and have been meaning to tell you all about it ever since!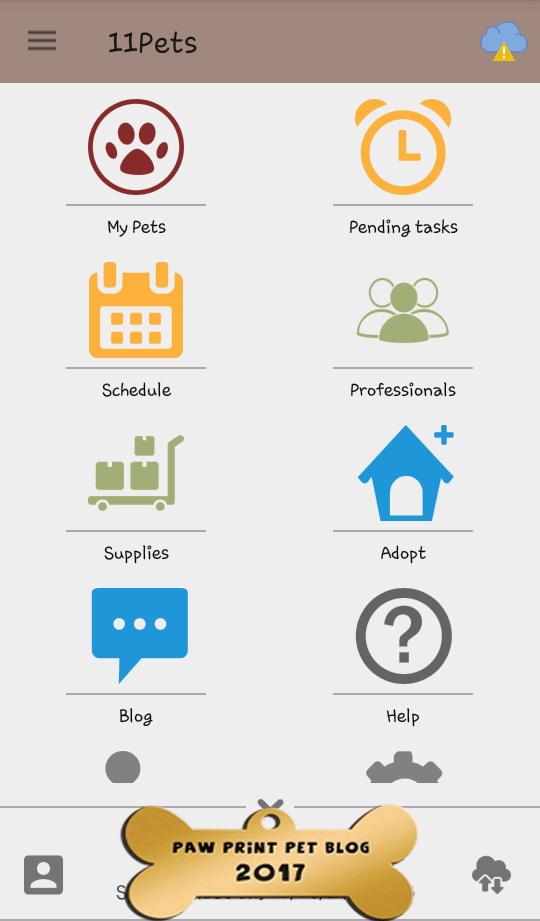 Big surprise, I'm the type of person who likes to keep detailed records when it comes to my pets.  Knowing precise information about things like health, vet care received, diet, etc can really come in handy sometimes.  When Kit was a puppy I bought a three ring binder to keep all his records in.  I look back at it once in awhile when I need/want to know when he received a certain treatment, last had his shots, etc.  When you have one or two pets keeping records this way might work out fine, but I currently have 5 pets.  For years I've wished that I could come up with a better way to keep all their records.  I once spent quite a bit of time creating excel files on my computer for each of them, but it wasn't really convenient to open up a document on my computer when I was in the middle of grooming a finicky rabbit, or hand feeding feisty geckos.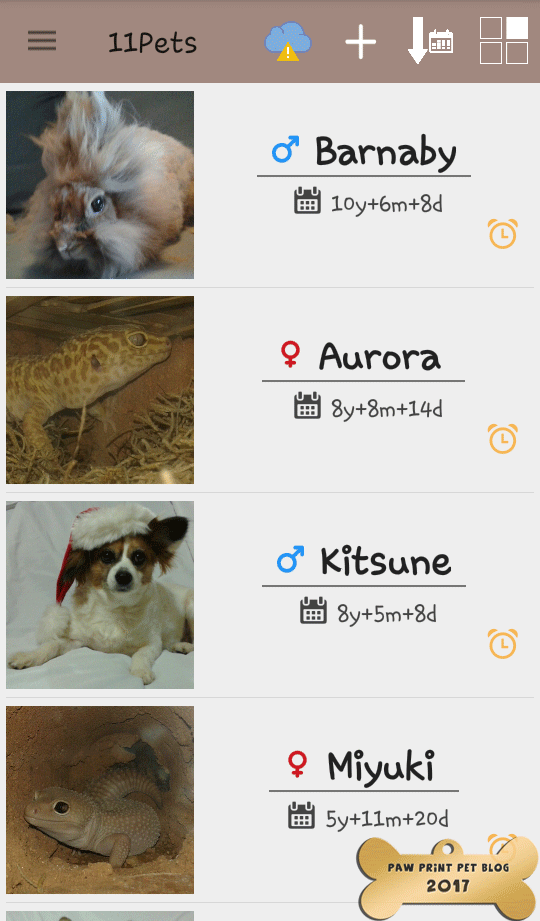 Enter 11Pets.  It's your pets' detailed records right at your fingertips!  Not only does the app help you keep track of things like vaccinations, medications, test results, and weight (to name a few), but you can use it to set reminders for routine care.
We all love our pets, but life gets hectic sometimes.  Everyday pet care tasks like feeding and walking our pets may be easy to remember, but what about things you do less frequently?  I know I've had weeks where I've forgotten to clip the dogs nails.  I try to brush the dogs' teeth every other day, but I don't always remember.  There are some care tasks, such as weight-ins for the geckos, that I do monthly.  For me, the less frequently I have to do something the more prone I am to forgetting to do it on time.
I set up my 11Pets account to notify me when I need to complete specific care tasks, and when each pet is due for their yearly health checkup.  I especially love that it can store your pets' medical records.  No more searching through pages in a binder when I need to know when the last time my dog received his rabies shot was, or what type of medications we've tried to treat a certain condition.  With 11Pets everything is right there on my phone, which of course means it's easy to take with me when I travel too.
FYI I was not paid or even asked by the 11Pets team to write this review.  This was just an app I found on my own time and I've enjoyed it so much that I wanted to share it.  I use the app on my Android phone and it was completely free when I downloaded it.
If you create an account and sync your data you don't have to worry about loosing your pets' valuable information if you ever have to switch phones.  This was very important to me, as I didn't want to spend time entering all my pets data if I was going to have to worry about loosing it when something happens to my phone.  I say when and not if because I tend to be clumsy when it comes to my phone!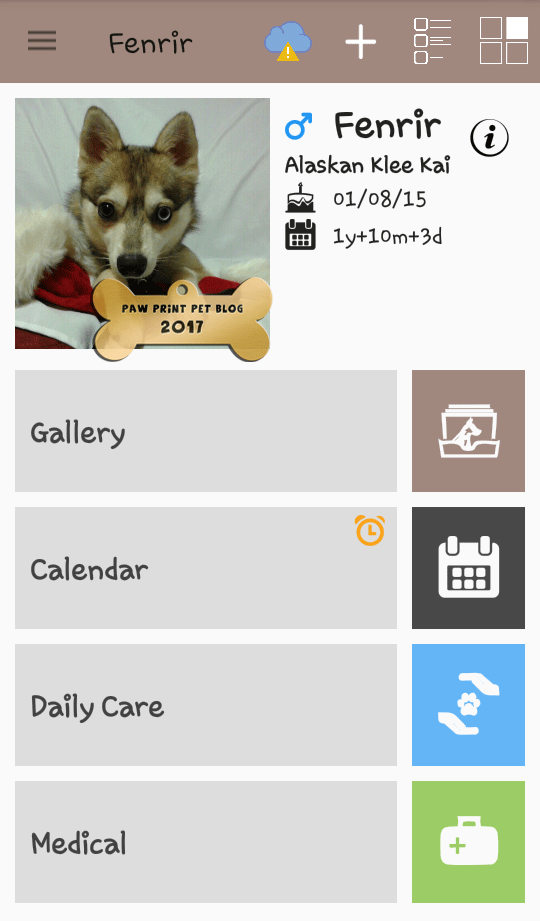 Also important is the fact that the app works well on my phone.  It loads quickly and runs smoothly.  I've never had any major technical issues with the app.  I've found the interface easy to navigate and figure out, even when I was new to the app.  It's easy to enter information for any type of pet, so don't worry if your animal friend isn't a cat or dog.
I've been using 11Pets for a couple of months now.  I doubt I'll ever throw away Kit's and Fen's record binders but I do know I'll be using them a whole lot less thanks to this app.
If anyone checks the app out (it's also available for Apple devices) you'll have to stop by and let us know what you think!  Or, if you have another awesome pet themed app to suggest tell us about it in the comments below.