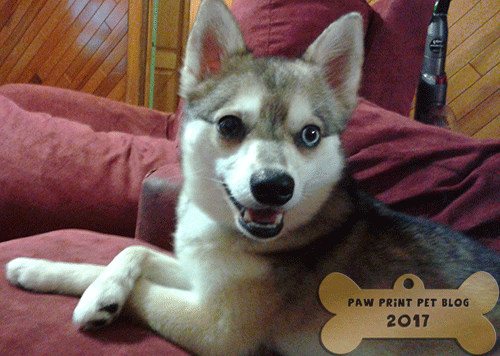 Last Christmas Fen (with the help of Chris) gave me a Pearhead pet keepsake photo frame.  It's basically a shadow box/frame that comes with a bag of air dry clay so that you can take prints of your pet's paw(s).  The instructions tell you how to use the clay to take a single paw print, but because Fen is small I decided to make prints of all four of his paws and one of his nose.
Way back in 2013 I actually posted about a similar kit (same brand) that I used with Kitsune.  You can go back and read our review here.  Kit's frame has had a place of honor on one of our bedroom shelves for years now.  I figured it was past due for Fen's cutie paw prints to join Kit's.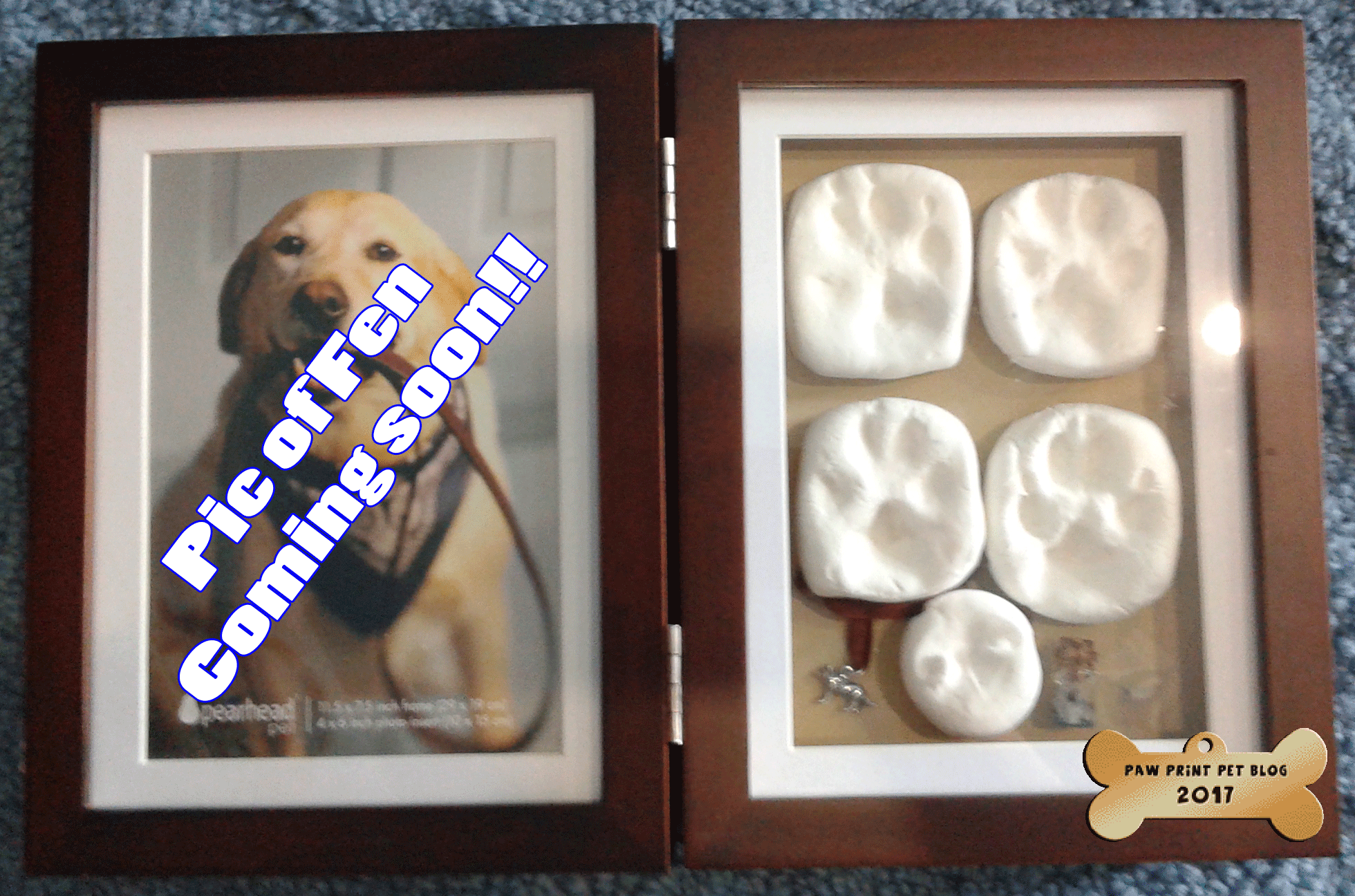 I love how it looks so far!  Along with Fen's paw prints I added his preserved puppy teeth and a cute little wolf charm.  I haven't switched out the stock photo with one of Fen yet because I didn't have any pictures of him that where the right size already printed.
My original idea was to film the process of taking impressions of Fen's paws but with a wiggly puppy and no one to help me hold the camera that didn't really work out.  Oh well.
It's common for pet owners to take prints of their dog's paws as a memorial after their pet has passed.  I much prefer to do stuff like that while my pets are still with me - a sort of living memorial if you will.  Doing it this way, not only do I have adorable prints of my boys' paws that I can keep forever, but I have the happy memories we made taking them together too!