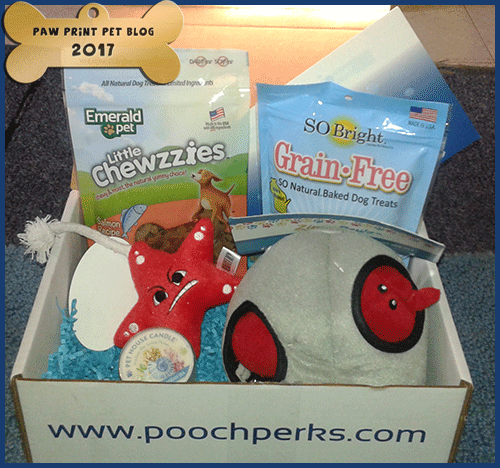 Cue the excited pups...we received our June Pooch Perks box last week!
For anyone who doesn't know, Pooch Perks is a monthly dog subscription box.  For between $19.99 and $35.95 (depending on your selections) a month, your dog will get a monthly box full of dog treats, toys, and supplies.  If, after reading this review, you want to get an even better idea about what each Pooch Perks box contains you can check out some of our past reviews too.
This month's theme was "Under the Sea".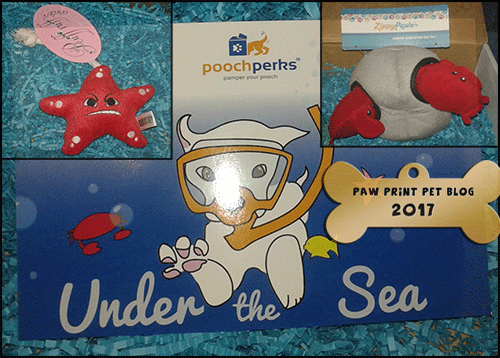 How cute is that drawing of the swimming pup?  In this month's box we received two sea creature themed toys.  The first is a star fish rope toy by Ruff Ruff Couture.  The second is a Zippy Burrow Crab N' Rock.  The second toy is basically a puzzle toy, with plush squeaky crabs that your dog is supposed to try to pull out of the rock.  Fen really likes playing with theses types of puzzle toys, and once Fen got the crabs out of the rock Kit had fun playing fetch with them.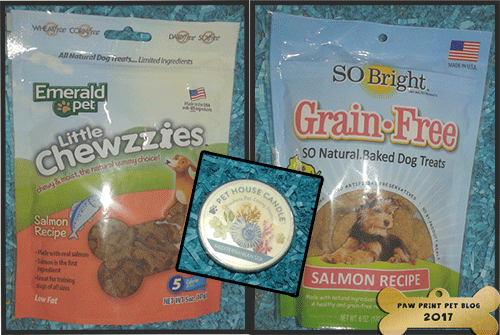 We also got two bags of treats and a Pet House Candle.  We've received these candles before and I always love the way that they smell.  The one we got in this box came in the scent Mediterranean Sea.  Both of the bags of treats we got are salmon flavored.  The first is a bag of Little Chewzzies, which have been making awesome training treats.  We also got a bag of So Bright grain free treats.
Have you and your pup ever received a Pooch Perks box?  My dogs both get SO excited when their boxes get here!  If you're interested in checking them out for yourself, we have a limited time coupon code you can use when placing your order...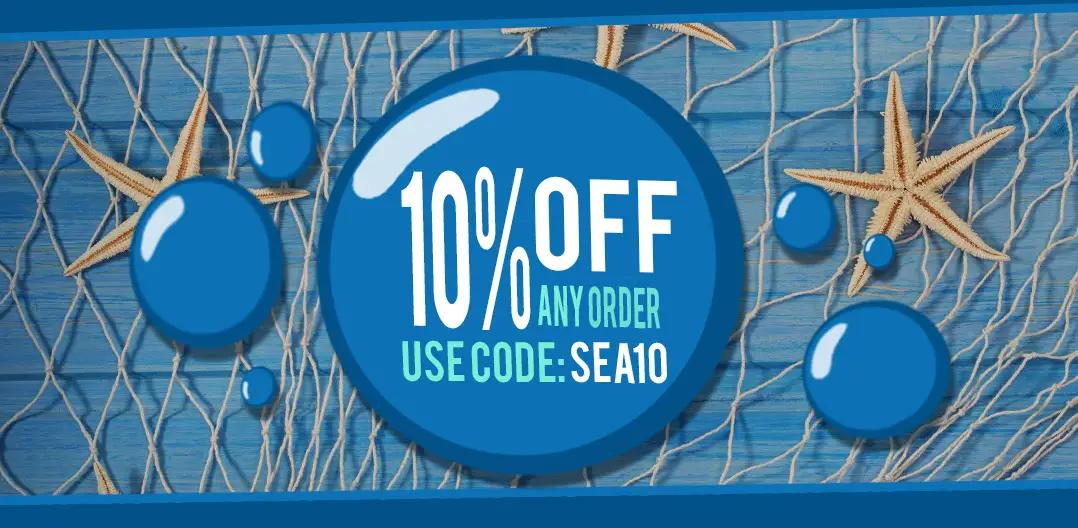 If you try out Pooch Perks for yourself (or rather, for your dog) comment below and let us know what you/they think!
We received our Pooch Perks box for free in exchange for our honest review.  As always, opinions expressed are our own and we strive to only share products we feel our audience will enjoy.  This post contains affiliate Amazon links.  To learn more, visit our Legal Stuff page.