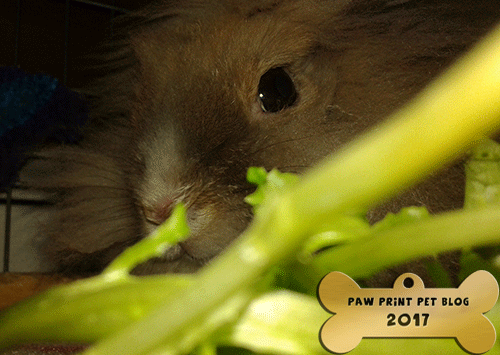 Mr.Barnaby recently turned 10 and a half years old!  Call celebrating pet's half birthdays silly if you want, but when your little guy is over a decade old I say you should celebrate every change you get!
Luckily Barnaby is doing really well, so I have no doubt we'll have many more half birthdays to celebrate!
I love taking lots of pictures and videos of my pets, but Barnaby has always presented a challenge.  He's very shy, and almost every time I go into his room with my camera he sits in one spot and doesn't do much.  So many of my pictures of him are just of him sitting in the same position - kind of boring.  I theorized that to get more interesting videos of him, I'd have to resort to spying.
That's footage I got by hiding my camera right above Barnaby's litter box.  FYI Barnaby is a senior rabbit and is blind in one eye, so he sometimes looks a bit rough.  But don't worry, he isn't in any pain, receives regular vet care, and is a very happy old guy.
This is a bit of an aside but I really need a new camera.  If anyone can recommend a digital camera/recorder that isn't too expensive let me know.  The camera we have has been having issues with draining batteries way too fast so most of the time I end up resorting to my phone camera, but with that the quality isn't great and a lot of my videos turn out shaky.
Thanks for reading!  I hope everyone is having an awesome week.  Happy first day of summer, by the way!  Comment below, are your pets photogenic or are they camera shy like my Barnaby is?