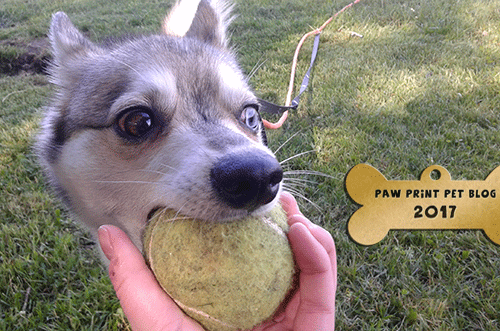 I mentioned in our last post that we've gotten a bit of a break from the super hot weather here the past couple of days.  It's been really nice to be able to have the windows open in our apartment rather than having to blast the AC.  The cooler weather also means the boys and I have been able to spend more time safely playing outdoors.  Yesterday morning I took Fen to the park for one of his favorite things - fetch on his long line.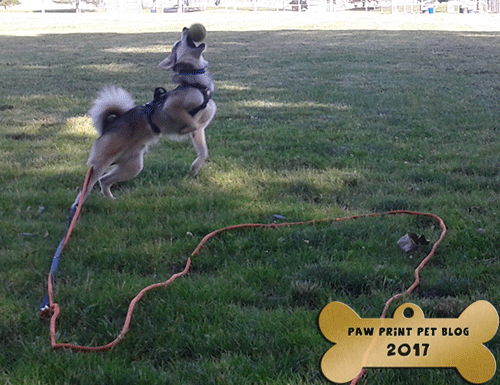 Look at him go!  Fen will be two in August and I feel like he's still got SO much puppy energy.  I love days when I can take him to the park to burn some of it off, then he's so much calmer inside the house.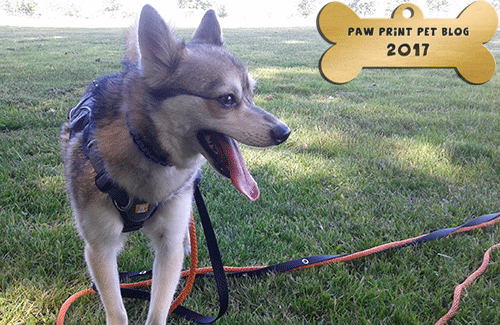 Although I have to say that our little Fen has been starting to behave himself much better inside.  He's less destructive, barks less, and is spending less time pestering his big brother.  The latter means that him and Kit have been developing an even better relationship, which means I get more pictures like this...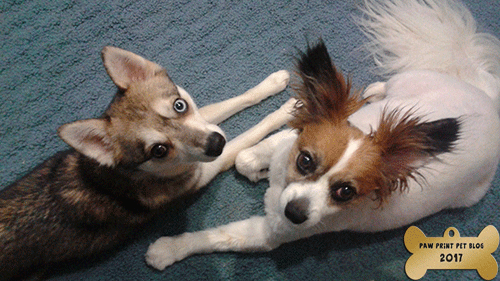 How adorable are they?
I hope everyone is having a great week!  Don't forget to check out our blog post from Monday, which was a review for Prized Pet Box.  Prized Pet is sponsoring a giveaway for Paw Print readers!  You can learn more towards the bottom of Monday's review.