We're back!  Despite having no real motivation to blog here after Barnaby's passing I knew that I wouldn't want to stay away too long.  For now I'm going to try to get back to our Monday, Wednesday, Friday post schedule, although I may alter that a bit at some point.  We didn't take too long of a break, but I figured I'd start back up with a simple update post.
We're doing well.  Loosing Barnaby after caring for him for over a decade was so, so hard.  I miss him so much.  I still keep having these moments where for a few seconds I'll forget that he's gone, then I'll remember and it hits me like a ton of bricks.  I started reading a new book the other day and came across a quote that felt oddly fitting to my current situation.
For I did not know which was harder to bear; The echo of her passing, or the long silence that followed.

-James Islington
Last Monday, for example, I was working on my computer and thought that I should go into Barnaby's room to put a movie on for him.  I used to put movies on for him everyday while I was working.  I don't know what it is about TV that he so loved, but every time I put the TV on in his room he'd jump up onto his couch to relax and "watch" (or listen, or whatever he actually did when the TV was on) TV.  When whatever he was watching was over he'd hop back down and go into his cage.

He's not here to watch his movies anymore, but putting them on for him became one of those little everyday habits.  For a few seconds I forgot that Barnaby was gone and was going to get up to put the TV on for him.  Then I remembered and it felt like my heart weighed 1,000 pounds and just sunk down into my stomach.  I keep having little moments like that, when I forget I don't have to go feed him or take a break from work to clean his litter box.  They already seem to be getting fewer and farther between, but whenever it happens it makes me want to cry for missing my handsome little Barnaby.
The geckos, although they shared a room with Barnaby for many years, are blissfully unaware of their roommates passing.  Both Aurora and Miyuki are doing well.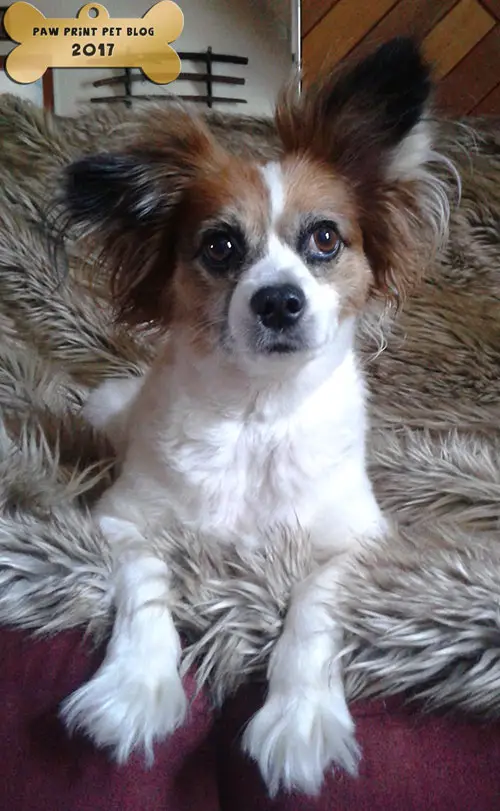 The dogs, on the other hand, for sure knew that something was up.  I think they really started getting suspicious the morning of the 24th (Barnaby passed a bit after midnight) when I started cleaning Barnaby's room and taking his cage down.  I didn't waste any time taking it down, as seeing it empty was pretty painful for me.  But Fen used to love to take his afternoon naps laying next to Barnaby's cage.  After I took the cage down he seemed upset, and spent the better part of a day just lying on the floor where the cage used to be.  Kit still sometimes barks at me in the morning, then leads me into Barnaby's room, which he always used to do to remind me to give Barnaby his breakfast (which Kit always loved to try to steal).
I guess the dogs will have some habits that revolved around Barnaby that they'll have to break as well.  Those dogs grew up with Barnaby.  Both of them have known Barnaby since they were puppies - Kit for over 8 years and Fen for around 2.
I'm planning on making a memorial video for Barnaby but I'm not really at that point where I can look at lots of videos/pictures of him without feeling upset.  I'll, of course, be sure to post it here when I get around to making it.  Lately I've just been trying to stay in the swing of things.  Work and other responsibilities don't end even when you're sad.   More than anything else, spending time with my pack - Chris and the dogs - is what's helping my heart to start healing.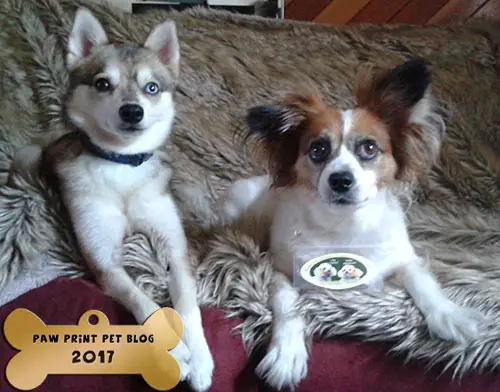 Those of you who follow us on social media probably saw all my dog pic spam for a few days after Barnaby died.  I was in one of those moods where everything the dogs did was adorable and had to be captured for all eternity.  After a pet dies you realize just how special all those pictures will become someday.
My pets are so special to me and it's sad to think about but someday, hopefully many, many, many years from now, when their journey in this lifetime is over I'll have lots of photos to help me remember all these happy memories we're making together.