Hello everyone!  I hope your September is off to an awesome start.  The weather here started cooling down towards the end of August which the dogs and I have really been enjoying.  The gecko girls love the heat of summer but they live in heated tanks so they'll be ok no matter how cold it gets.
I've been keeping busy with the dogs and work which has been helping to keep my mind off of loosing Barnaby.  It hasn't been quite two weeks since he passed and we all still miss him so much.  It feels weird only having the dogs and geckos, especially since rabbits were a part of my life for so long.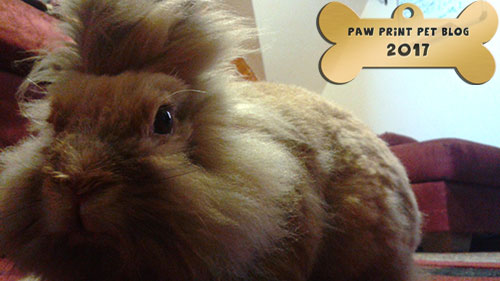 I ended up keeping quite a bit of Barnaby's stuff.  So far I haven't parted with his huge 3 story cage.  I also held on to a lot of his supplies - things like his favorite wooden hide and most of his toys.  We haven't decided yet whether or not another rabbit will be in our future.  What I do know is that now isn't the time.  We're hoping to move soon and the less pets we have for the move, the easier it will be.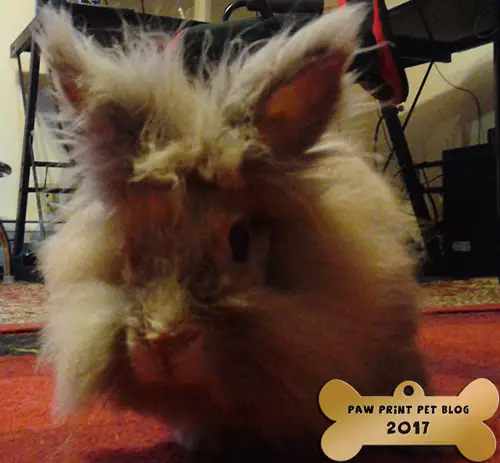 I might still write about rabbits here every now and then, even though I don't have any of my own anymore.  I've learned so much about keeping them over the past 10+ years and would love to continue sharing that knowledge.  Speaking of sharing knowledge, I wanted to mention that I've decided to step back a bit on posting reviews here.  For quite awhile now I feel like Paw Print has been a bit review heavy, especially since I was doing 3+ pet subscription box reviews a month.
For the most part, working on reviews has been a fun experience for us.  The dogs love trying out new things and I was happy to share those things with my readers.  Lately I've felt a bit overwhelmed with the number of review requests I've been getting, and if I'm being honest, with the lack of respect I feel like bloggers are shown by companies looking to be featured.  I put a lot of time and consideration into the reviews I post here, usually for not much in return.  To then be treated poorly by the company I'm doing the review for is very frustrating.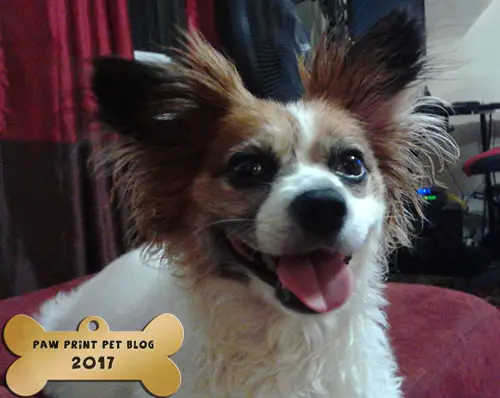 But Paw Print was never supposed to be about product reviews.  It was always about sharing my pets and the joy they bring me, about connecting with other people who feel the same way about their animal friends.  It's about celebrating the human animal bond, and teaching when and what I can to pet owners so that they can be armed with the knowledge they need to make their animals' lives better.
I'll still do an odd review here and there, but it will most likely be much less frequent than it has been as of late.  I want to shift my focus back to the things I just mentioned.  I feel like this will be good for both Paw Print and for me.  This blog is and has always been a hobby for me, and hobbies are not supposed to be stressful!
For now I'm planning on sticking to our Monday, Wednesday, Friday posting schedule but that's subject to change.  I'm not going to be as strict with myself about getting posts up three times a week.  I have my pack to take care of, a job, a move coming up hopefully in the very near future,and a start up company that I am trying to get off the ground.  In short, I stay busy.  I love posting here and as I recently demonstrated I don't like to stay away for long, but I feel like it's important to give myself permission to step back a bit from blogging as needed.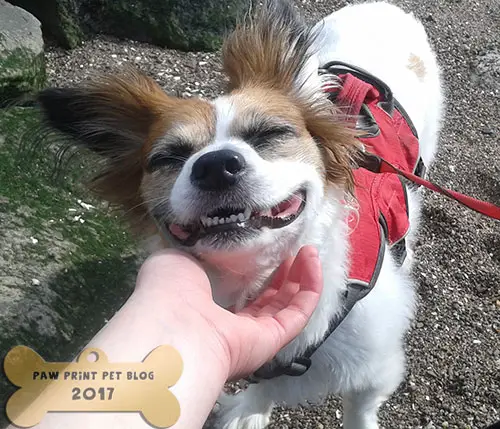 Thanks so much again to everyone who has supported us, especially to everyone who took the time to send us nice messages after we lost Barnaby.  You guys are a big reason why I continue to love blogging so much, even when it gets a bit frustrating.