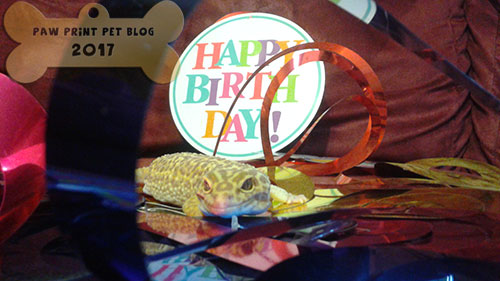 Today our beautiful leopard gecko Aurora turned 9 years old!
Since we lost Barnaby, Aurora is now officially our oldest pet.  Unfortunately there's not really too much you can do to celebrate a little lizard's birthday, especially when the little lizard is already as spoiled as Aurora is.
On most birthdays I try to get the geckos little things like a new hide for their tank, but earlier this year I did a pretty extensive redesign of both my geckos tanks. Not only did they not need new hides, they don't have room for them in their tanks.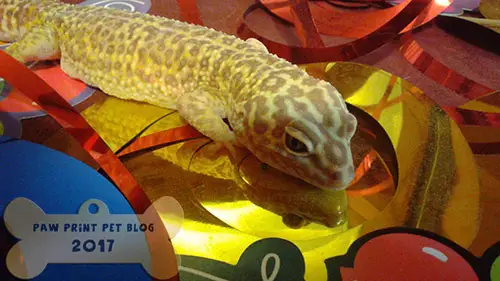 Last night Aurora got some treats with her regular meal and this morning I spent some time with her letting her explore a bit so I could get some birthday pictures.  She is doing very well!
It seems like whenever I post about my geckos' ages I get a lot of questions.  Yes, Aurora really is 9 years old!  Leopard geckos are a relatively easy pet to care for but before you get one make sure you're in it for the long haul.  A lot of sources say that the average lifespan for a leopard gecko is between 6 and 10 years but, if well cared for, it's not all that unusual for them to live well into their teens or even twenties!
So here's to hopefully being able to celebrate many, many more happy hatch days with Aurora!