I've mentioned NaturVet Aller-911 Allergy Aid supplements in a few of our Pet Monthly Favorite posts now.  I keep saying that I'm going to post a more in depth review of this product but haven't gotten around to it - until now!  As a quick prelude for anyone who doesn't know already, my 8 year old Papillon Kitsune suffers from both food and environmental allergies.  His food allergies are pretty easy for us to keep under control, we just have to make sure he doesn't eat things that he's allergic too.  His environmental allergies, unfortunately, have proven to be a bit more difficult and for some reason Kit's environmental allergies were extra bad this year.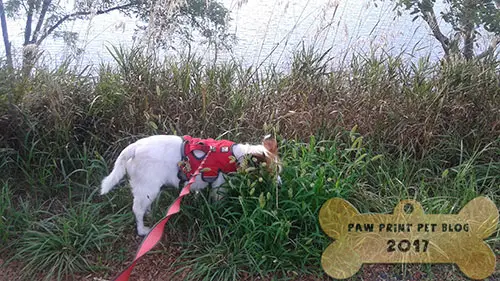 Kitsune, allergies and all, loves to spend time outdoors.  But of course outdoors, especially during the spring and summer, are where his allergy triggers lurk.  Kit's more traditional vet suggested we put him on a medication that may have helped his allergies, but came with a whole host of potential side effects.  We decided to talk to his holistic vet before making a decision, and she recommended we try supplementing with Quercetin and Bromelain before resorting to prescription meds.
Bromelain is an enzyme naturally found in pineapples.  It is supposed to be able to help reduce inflammation.  Quercetin is a bioflavonoid found in fruits, vegetables, and some grains.  It is touted as having multiple health benefits (for humans as well as dogs), one being that it is a natural antihistamine.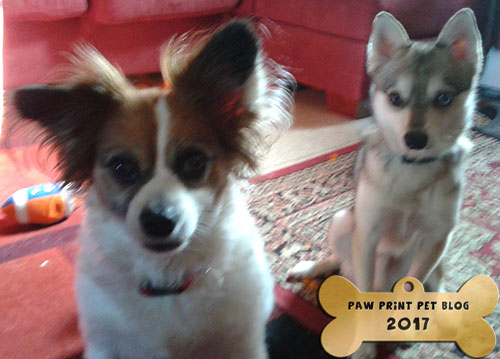 This post contains affiliate links.  Purchasing products linked to in this post will result in us earning a small commission.  Kit and Fen thank you for contributing to their treat fund!  Paw Print, as always, strives to only share products we feel our readers will be interested in learning more about.
NaturVet Aller-911 Allergy Aid contains bromelain, quercetin, as well as additional antioxidants, Omegas, DHA, and EPA.  They are designed to help your dog deal with the symptoms of allergies, as well as to help support a healthy immune system and maintain skin and respiratory health.  Allergy Aid soft chews are easy to administer to most dogs.  Kit thinks they are treats and happily gobbles them down.  During the height of allergy season I give Kit two soft chews a day - one in the morning and one at night.
It's important to note that just because a product is more natural doesn't mean it can't potentially cause side effects.  Kit hasn't experienced any side effects to this supplement but that, of course, doesn't mean that no dogs will.  In addition, the ingredients in these chews don't typically start working right away.  It can take a couple of weeks for the active ingredients to build up in your dog's system before you'll start to notice any improvements.  I'd say I started to see these making a difference for Kit within 2 to 3 weeks.  In the meantime, if your dog's allergies are bad you should look into alternative, even if temporary, solutions.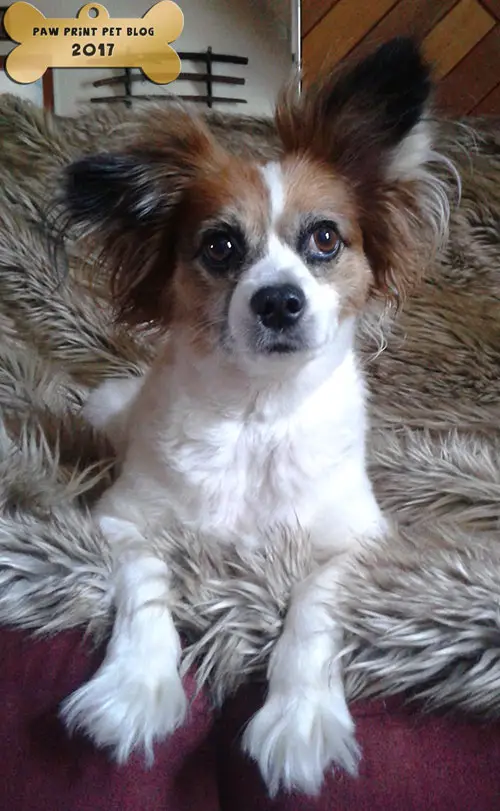 For Kit Allergy Aid seemed to help make him less itchie.  Because he wasn't scratching and biting at himself as much his skin and fur started to look better and his hot spots all healed up.  His eyes bother him less and because his eyes aren't itchie and watering as often his tear staining has dramatically decreased.
Has this been a miracle cure for Kit?  No, I wouldn't go that far.  It doesn't completely eliminate his allergy symptoms.  I still have to take additional measures such as bathing him frequently and keeping the house extra clean/pollen free.  But it works well enough that we've been able to keep Kitsune off prescription allergy medication, which I think is awesome.
This past summer was our first time using Allergy Aid for Kit.  I'm not planning on giving it to him year round, as his environmental allergies are really only a big deal in the spring and summer.  Once he finishes off his current bottle he'll be getting a break from taking Allergy Aid.  My plan is to start him up on it again near the end of the winter/early spring.  If you want to check out Allergy Aid for your own dog this is where I purchased it.  If anyone tries it out you'll have to stop by and let me know whether or not it worked for your furry friend!
*This is not a sponsored post.  Allergy Aid by NaturVet is a product I purchase for my own dog that we had success with so wanted to share with our readers.  As always, all opinions expressed are our own.  We strive to share only pet related products that we can personally vouch for and that we feel our readers will be interested in.  We are not veterinarians.  Please speak to your pets vet about any medical conditions and before starting new supplements.*