Thank you so much again to everyone who suggested names for our blog betta, and for those of you who voted in our naming poll last week!  The blog betta finally has a name!
Meet Newton!
I have to say I think the name Newton goes quite well with Nessie, which is the name of our other betta.  Here's a picture of Newton's tank, since you only get a limited shot of the top of it in the video...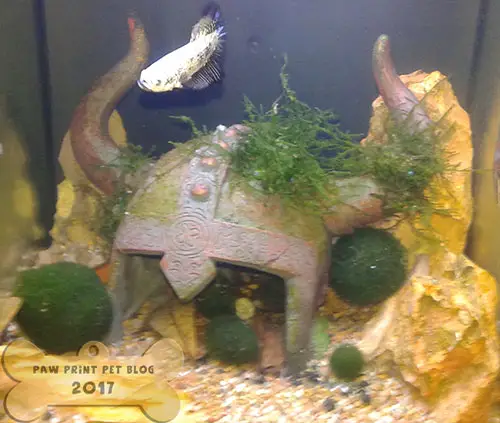 So I've discovered that I really stink at taking videos/pictures of things that are underwater.  I'm not sure if it's me, the camera I'm working with, or a little bit of both.  I'm hoping that maybe Santa will bring me a new camera this year so I can try to take better pictures/videos.
Thanks again to everyone who helped name Newton!