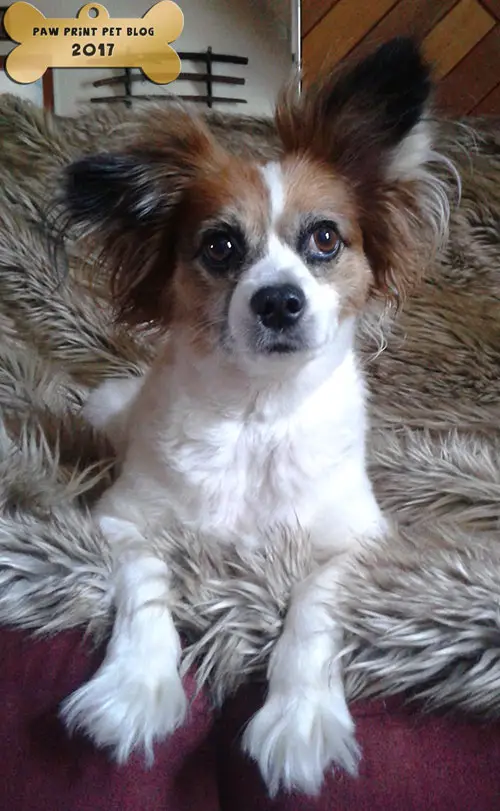 My amazing Mr. Kitsune turned 9 years old on December 26th, 2017!
I meant to get this post out sooner.  Better late than never right?  Since Kit's birthday is the day after Christmas, things can get a bit hectic around his actual birthday.  This year, to top off the craziness of the holiday season, I started off 2018 with the flu.  I'm still sick now, unfortunately, but am finally starting to feel better.  This afternoon I spent some time going through all my pictures/videos from 2017 so I could back them all up, as well as working on Kit's annual birthday tribute video!
Don't worry, we did celebrate Kit's birthday with him on the 26th.  Since his birthday is the day after Christmas and he gets gifts on Christmas, we don't go too crazy for his birthday.  This year he got his traditional special meal, pupcake, and a trip to his favorite place - the park!
I'm really not sure how my crazy, sweet 'puppy' Kit is 9 already!  It's so bitter sweet.  Bitter because I hate to think about my best buddy aging, especially now that he's technically a senior (!), but sweet because it means we've had 9 amazing years together.  You can make a lot of happy memories in 9 years, and hey - don't count Kit out just because he's older now!  People who meet him in real life never believe me when I tell them how old he is.  He may be going a bit white around the eyes, but he's just as happy and playful as ever.
I'm thankful that my Kitsune is still so healthy and playful at 9, and hope that we have many, many more happy birthdays left to celebrate with him!