I still can't believe that my "puppy" Kitsune turned 9 last month!  Last weekend my fiance and I took both the dogs to the park and someone asked us how old they are.  He seemed quite surprised when we told him Kit's age, which seems to be a common theme.  Kit may be a senior dog by many people's standards, but Kit doesn't seem to know that - and he's got the rest of the world fooled too.  I'm proud to say that at 9 years old Kit can still give his 2 year old 'brother' a run for his money, and he's got more pep than most dogs we meet during our adventures, even the ones who are much younger than he is.
The other day a friend of mine was asking me for advice regarding her 6 year old dog who, sadly, was recently diagnosed with cancer.  She knows that I'm a bit obsessive when it comes to my dogs' health and was specifically asking whether or not I thought switching her dog to a higher quality food could potentially help her cancer battle.
While I'll never be one to disagree when an owner wants to explore their options for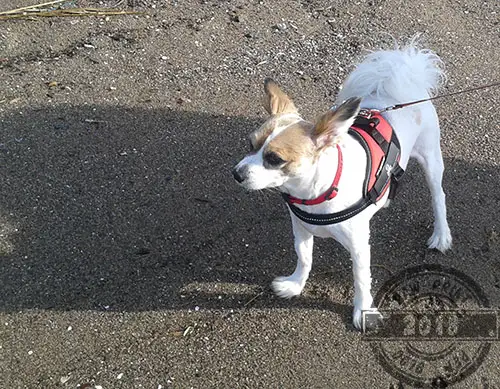 improving their pet's diet, it's sad to me that so often the topic of a healthier diet seems to only appear on owners' radars once their pet is already ill.  You know that saying "an ounce of prevention is worth a pound of cure"?  IMO that saying very much applies to our pets, especially so when we're discussing the topic of healthy, high quality diets.
I very much contribute Kitsune's continued good health to the fact that throughout his life I've been very conscious about health topics such as what I feed him.  I've been known to tell people that I believe that feeding my dogs high quality foods has probably been the single best thing I've done for them health wise.  An ounce of prevention really is worth a pound of cure.  Yes, feeding higher quality foods can sometimes be more expensive if you are only taking into account food costs.  But you have to look at the bigger picture!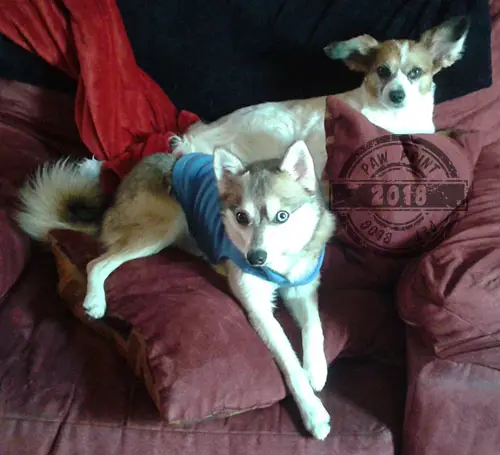 I very much believe that by keeping Kitsune healthy, by feeding him a high quality diet, I've saved dog knows how much money on vet bills.  At 9 years old Kitsune has never had any major medical issues.  I've never had to pay for things like getting his teeth cleaned (bones and healthy chews see to that for me).  Even more important than saving money - I get the joy of being able to watch my 9 year old dog play like a puppy everyday.  I get to take him on adventures with me rather than having to leave him at home.  I get to see him continue to approach life with an immeasurable amount of excitement and puppy smiles because he is healthy, happy, and pain free.  Hopefully his continued amazing health will mean I'll get to spend many more precious years with my best buddy.
Don't get me wrong, I'm not saying a diet change is going to be a miracle preventative for every potential illness etc out there.  Dogs that eat amazing diets can still get cancer, and still get old.  But IMO, like in humans, feeding your pets as good a diet as possible can go a long way towards keeping them healthier for longer - And the earlier you start the better!
If you're reading this and your pet is currently healthy, but you've been considering doing some research into improving his/her diet - my advice is to do it!  Start now.  I know pet owners don't like to think about these things, but someday your dog will be old.  Someday he may become ill.  Someday it may be to late to greatly improve his/her life with something as simple as a diet change.  Don't wait until your pet is dying to do something that could greatly benefit him/her starting now.