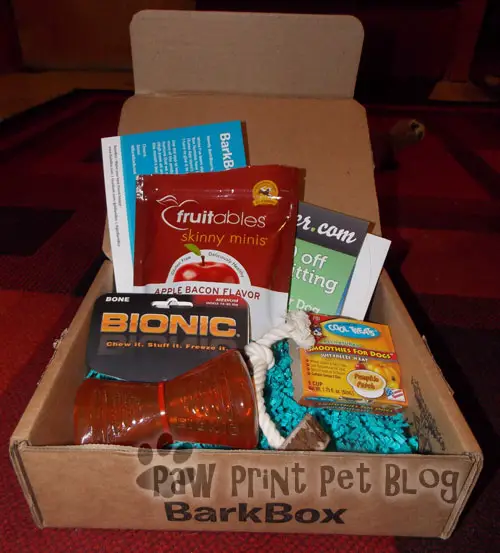 It's Kitsune's favorite time of the month again.  His November BarkBox arrived!  For anyone who's new to my blog, or still doesn't know, BarkBox is a monthly subscription of goodies for your dog!  When you join, you can choose to sign up for 1 month, 3, or 6.  Then once a month, for however many months you signed up for, the BarkBox team sends your dog a box full of high quality surprise toys and treats!
We signed Kitsune up for BarkBox for the first time back in July of this year, and have been receiving it every month since then.  Kitsune gets sooo excited when I give him his box, it's really cute!
If you are interested in signing your own dog up - you can use this link to get $5 off your first subscription!  Plus, when you use our affiliate link, Kitsune gets a free month of BarkBox!  So thank you, from Kitsune, to anyone who signs up using our link. 🙂 ...continue reading "November BarkBox Review!"