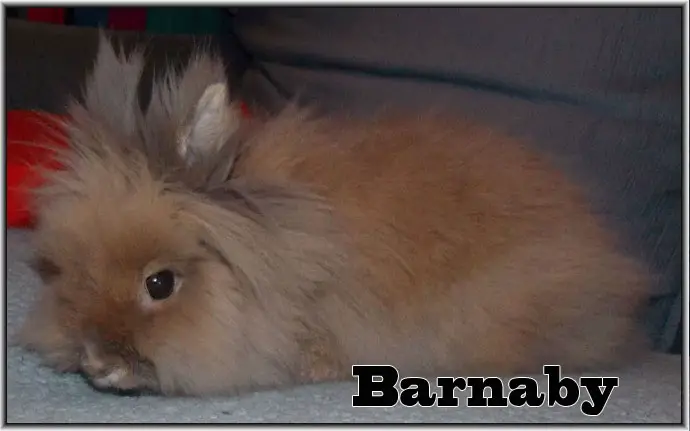 Birthday: November 26th, 2006 Adoption Day: August 13th, 2007
Barnaby is a 10 year old neutered male tort lionhead.  He only weighs a whopping 2 pounds, but looks bigger because of his crazy hair!  Barnaby, often referred to as "Bee" for short, is a very well behaved bunny.  He always makes sure to keep his room neat and clean, and is completely litter box trained.  Don't even think about rearranging Barnaby's stuff - He'll spend hours, if necessary, putting everything back in order.
Barnaby is shy and isn't a huge fan of most humans, but loves playing with his toys and watching TV.  Yes, he really does watch TV!  Barnaby's favorite toys include his stuffed animals, which he is very gentle with, his chew toys, and small toys that he can pick up and throw.  Barnaby is a senior bunny now, our oldest pet, and is blind in one eye - but you wouldn't know it from looking at him!  He's always been a hardy little guy and we hope he stays with us for many, many more years to come!