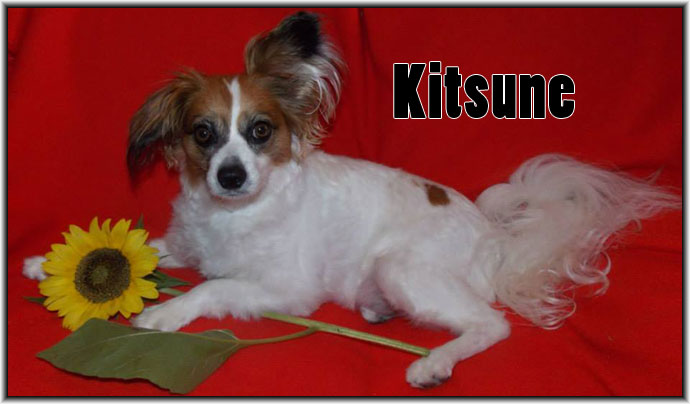 Birthday: December 26th, 2008 Gotcha Day: March 3rd, 2009
Anyone who has spent even a short amount of time viewing Paw Print Pet Blog has probably already read about, and seen pictures of, Kitsune.  Kitsune was the original inspiration behind the creation of this blog!  He is a 9 year old tri-color Papillon.  At around 20lbs, he is double the size of a normal, breed standard, Papillon.  He has adorable mismatched ears that fit his crazy personality perfectly!
Kitsune is a very high energy dog.  He especially loves spending time exploring outdoors and wrestling with his little brother Fenrir.  Kitsune is very friendly and loves making new friends, both with other animals and people.  Around here Kit is known as the snuggle king!  You can't sit or lay down for more than a few seconds before Kit jumps up to join you.