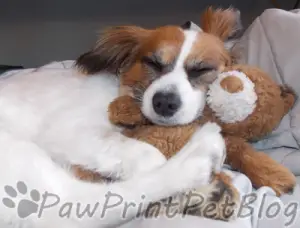 I should probably be one of the most productive people on Earth, if a recent study by Japanese researcher Hiroshi Nittono has any truth behind it.  Nittono and his team studied how viewing kawaii (cute in Japanese) images impacts behavior, and specifically how they impact performance on tasks requiring focused attention.  For anyone interested, you can read more about the study here.
During the study, university students were asked to preform tasks requiring high levels of concentration.  Students were subject to viewing sets of images before completing tasks.  While some students were shown images of baby animals (kittens and puppies), others were shown adult animals (dogs and cats), images of food, or neutral objects.
Nittono concluded that viewing cute images (specifically pictures of baby animals) improved task performance.  Viewing images deemed to be cute increased performances in fine motor dexterity, non-motor visual search tasks, and focus.  So cute images can not only help to improve our mood, but may also positively impact our behavior!  So maybe the next time you catch one of your coworker sneaking a peak at pictures of puppies instead of working, you'll cut him/her some slack.