Nobody likes fish breath…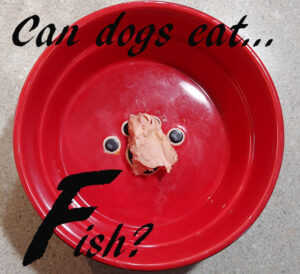 But my dogs both love fish!  Luckily, the humans here are willing to put up with stinky doggy breath so that the boys can enjoy their tasty fishy snacks.  Fish is a great food option for my personal dogs.  Kitsune has food allergies, but is not allergic to any type of fish.  Fenrir can sometimes have a sensitive stomach.  But we know, through trial and error, that fish doesn't bother his stomach.  When selecting, or making, treats for my dogs, I'll often look for fish.  It may not smell the best to us humans, but my dogs love it and both do well eating it.

How Can you Feed Fish to Dogs?
Don't want to deal with smelling fishageddon, but still want to offer your pooch a scaly snack?  Luckily, there are quite a few ways that fish can be safely offered to dogs.
I feed fish most often as treats.  Many raw feeders feed fish (yes, raw), but there are some precautions you'll want to take to avoid parasites.  Do some research on Salmon Poisoning Disease before feeding fish raw.  If you eat fish yourself, you can offer your pet pieces of plain, cooked fish.
I know there are many types of fish.  I see sardines recommended most frequently for dogs.  You can feed tinned/canned sardines, but make sure to buy them packed in water and not in oil.  My local market sells frozen sardines as well, which is what I often use to make the boys treats.  Salmon is common in commercial dog foods and treats.  It's more expensive to purchase fresh, but both of my dogs love salmon.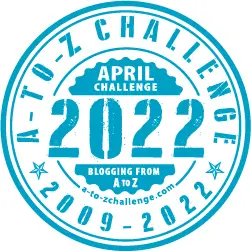 What are the Benefits of Feeding Fish Anyways?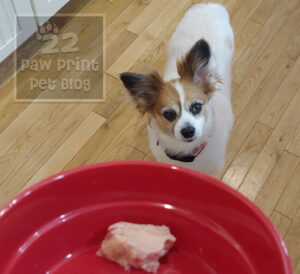 Omega-3 fatty acids!  Need I say more?  Maybe not, but I type a lot!  Omega-3 fatty acids, such as DHA and EPA, benefit dogs in a number of ways.  The most important way, in my opinion at least, is that they are great for your dog's joints and can help improve mobility.
My beloved Kitsune is 13 years old, and it's my hope that we have many many many (I can't say many enough times here) more years together – but he has been experiencing some joint issues/arthritis.  This is the main reason why I like feeding him fish.
But wait, there's more!  Omega-3s can also help reduce inflammation, and may help to boost the immune system.  This can be beneficial to dog's suffering from allergies.  Omegas also help support brain health.  Probably the most commonly known benefit of giving your dog Omega-3s is that they are great for the skin and fur.
Supplemental Feeding Only
Are you getting sick of my "in moderation" comments yet!?  In general, the key to a healthy dog diet is verity!  Fish alone won't provide everything your pet needs to thrive.  In addition, fish now commonly contains Mercury, so you don't want to feed it in excess.  If you want the benefits of Omega-3s without having to deal with feeding fish, there's always fish oil supplements.  But supplements are a story for a whole 'nother post…
Does your dog like fish?  How do you prepare it for them?