Fall is right around the corner!  After an especially hot summer, I'm more than ready to usher in spooky season.  Even if you don't celebrate Halloween, if your town is anything like ours you've been finding yourself starting to be surrounded by the symbols and decorations of the season.  Almost no other Halloween symbol is as widely recognized as the Jack O'Lantern.  Carving pumpkins is a lot of fun – but did you know that fresh (and plain canned) pumpkin can also be a beneficial addition to your dogs' diet?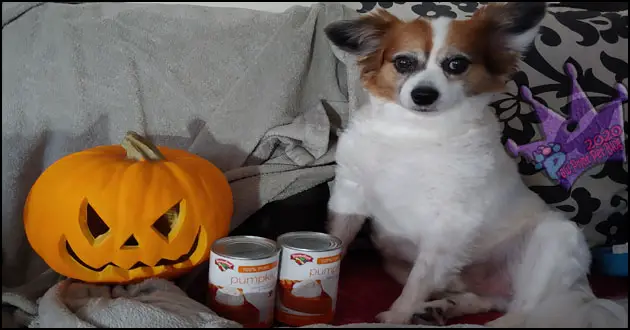 Pumpkin for Pets!
It's true!  Pumpkins are high in fiber, making them a popular 'go to' home remedy for digestive issues such as diarrhea and constipation (Yes both!).   It's good for both herbivores, such as rabbits, and carnivores, such as dogs and cats.  Many pets seem to enjoy the flavor of pureed pumpkin, and just a small amount mixed in with your pet's regular food can be enough to help improve digestive upset.
Pumpkins are composed of about 90% water.  Feeding an ill pet small amounts of pumpkin can be a great way to not only give them some much needed nutrients, but it can help prevent dehydration as well.
Nutrition of Pumpkins…
Speaking of nutrients – Pumpkins are a good source of beta-carotene, potassium, iron, and Vitamin A.  These nutrients can help support general health, the immune system, and may even help to prevent some types of cancer!  Natural oils present in pumpkins are thought to help support urinary health.
Fat Fighting Properties…
Obesity can be just as problematic for pets as it is for people. The high fiber content in pumpkins means that it produces a full feeling when consumed.  If your dogs are on a diet, a small amounts of pumpkin mixed in with their regular food can help them feel full without consuming an excessive number of calories.  Pumpkins can even be used to make healthy, home cooked pet treats.
Preparing Pumpkin for Dogs
Now that you know some of the benefits of pumpkin in your pet's diet, you might be wondering how to prepare it.  Fresh pumpkins can be cooked and pureed, or you can purchase canned 100% pumpkin puree.  Remember that pumpkin pie filling is not the same as plain canned pumpkin!  You'll want to look for a brand that doesn't have any added sugar, spices, preservatives, or other ingredients.  Pumpkin pie filling may taste great in a pie, but the added ingredients can cause stomach upset in pets.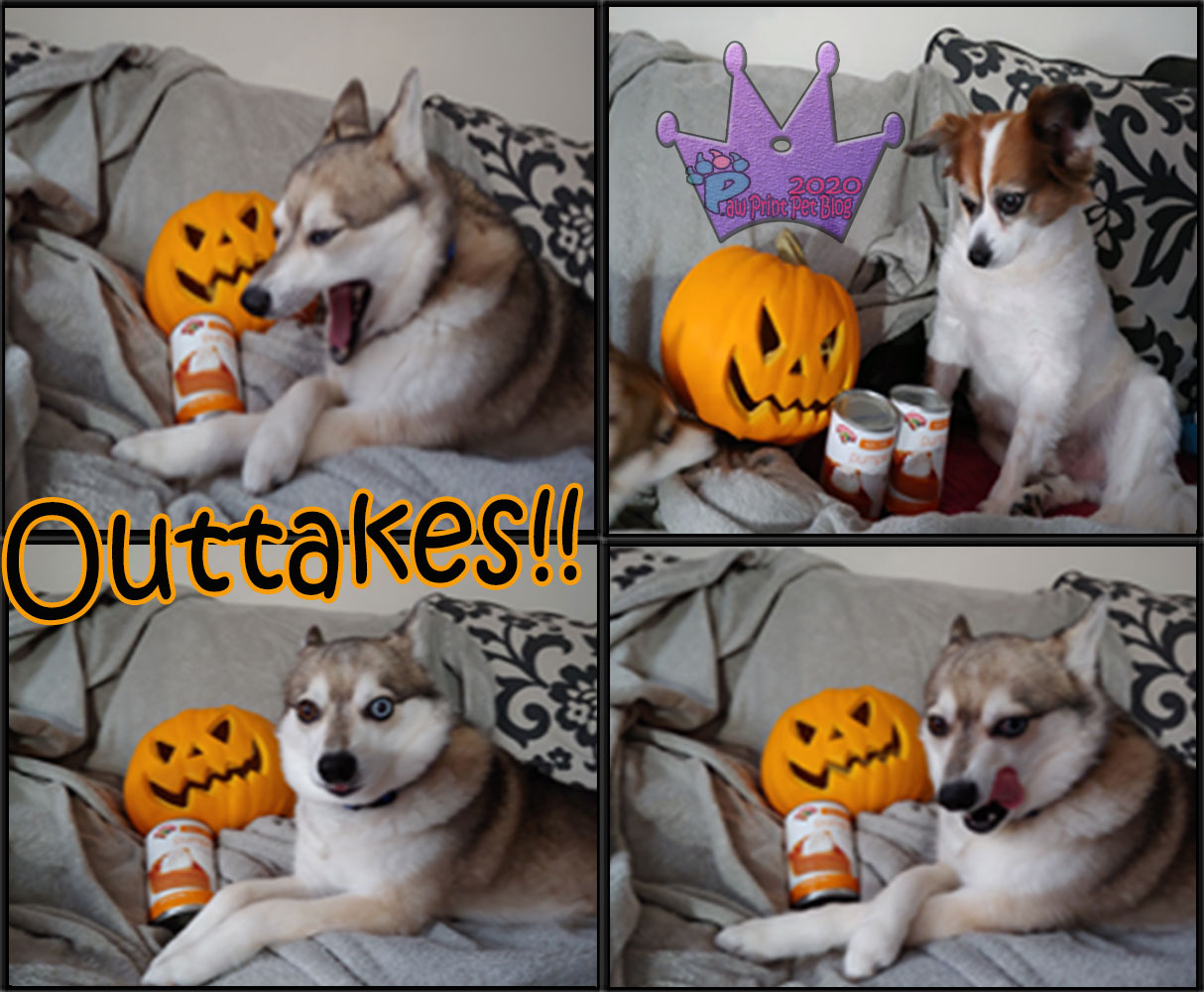 Comment below!  Do you feed your pet pumpkin?  What's his/her favorite way to eat it?  I always keep a few cans of pumpkin around at our house.  It does seem to help when my dogs experience GI issues.  Especially around the fall holidays, I like to make my boys homemade treats that contain pumpkin.  It's an easy, fun way to include them in our holiday celebrations while, at the same time, giving them something that's potentially beneficial to their health!