Some of you may remember the CENGCEN pet camera that we reviewed back in August.  You can go back and read that review here.  My partner and I both work from home, so Kit and Fen aren't left home alone all that often.  When they are, though, I am the one to suffer from separation anxiety!  Especially now that Kit is older, I worry about the boys when I'm not around to check on them often.  CENGCEN's pet camera is an awesome way to check in on your pet when you can't be physically with them.
To celebrate the upcoming holidays, we're partnering with CENGCEN to host an amazing giveaway.  One first place winner will receive a CENGCEN pet camera!  Two second place winners will receive $50 each, transferred via Paypal. 
Entering is super easy!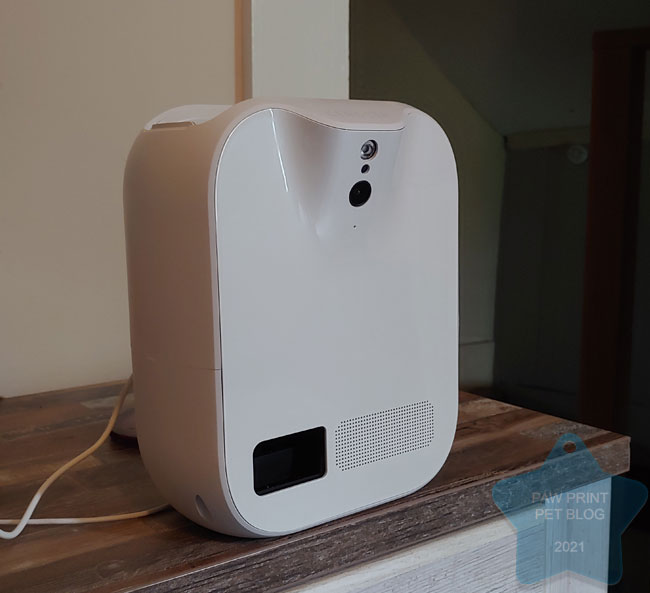 All you have to do is head on over to CENGCEN's Facebook page.  Give them a like and a follow, and comment on their page.  Then head back here and comment below, letting me know you'd like to enter the giveaway.  The names of everyone who completes those steps will be entered into our random drawing.  I'll need to know your FB name so we can confirm that you completed the entry steps.  No worries, if you don't feel comfortable sharing your full  FB name in the comment section here, you can provide it via email later.
This will be a fast paced giveaway!  Entries will only be accepted this weekend – starting when this post goes live.  On Monday morning I'll be sending out emails to our winners.  Sorry, but the contest is open to people residing in the US only.  You must have a Paypal account (it's easy to create one if you don't have one already) to accept the $50 second place prize.  After winners are notified, they'll have 72 hours to respond to my email.  If I don't receive a response in that time, a replacement winner will be randomly selected.
Sorry, This Giveaway Has Ended
With the holidays fast approaching,  a CENGCEN pet camera would be an awesome way to keep an eye on Fluffy or Fido while you're out running errands, or visiting family/friends.  And who couldn't use an extra $50 this time of the year?  Comment below to let me know you completed the steps to enter the giveaway, and let us know how you'd use your pet camera or the money if you win.  Thanks everyone for reading, and Happy Thanksgiving to all who will be celebrating it next week!