Have you ever heard of the site What-Dog.net?  It's a website created by Microsoft that uses object recognition to attempt to determine a dog's breed from a picture.  I wrote a review for What-Dog.net way back in 2016.  Since it's been so long, I thought it might be fun to take another look at the site's dog breed recognition capabilities.  Has it improved any in the past 6 years?  This post will be an update of my 2016 review!
The first thing I noticed is that the look, and display URL, of the website has changed.  What-Dog.net still directs to the dog breed recognition site, so that's good.  It's hard for me to remember exactly what the site looked like 6 years ago, outside of the screenshots I have saved, but from what I can tell it looks a bit more sophisticated now.  Change is good, right!?
I only have my own two dogs to test the software on, so take that as you will.  A super small sample size is never a great thing.  Oh well.  First up we have my papillon, Kitsune.  He is indeed a purebred papillon, but he doesn't always look like one.  He's oversized and I often cut his hair, which isn't typical for the breed.  Back in 2016, I found that the breed recognition software recognized Kitsune as a papillon 75% of the time, seemingly depending on what picture I submitted.  Here's my old screen shot from when I was testing out pictures of Kit…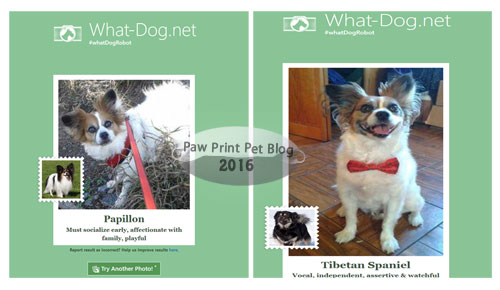 Testing the software with pictures of Kitsune now, it does seem to be more accurate!  I didn't try a ton of different pictures, but out of all the ones I tried, there was only one where it listed two breeds instead of one – King Charles spaniel, and papillon.  I even dug up that old picture of Kit in a bow tie that I tested back in 2016.  Back then, using that picture, the software thought Kitsune was a Tibetan Spaniel.  With that same photo now, it guessed papillon!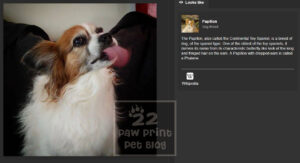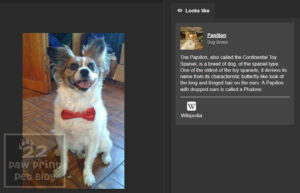 Fen was always going to be the real test, though.  In 2016, the Microsoft software didn't guess his breed correctly a single time.  My theory was that maybe it didn't have Alaskan Klee Kai in its breed database.  In 2016, depending on what photo I used, it seemed to think Fenrir was either a chihuahua or a Siberian husky.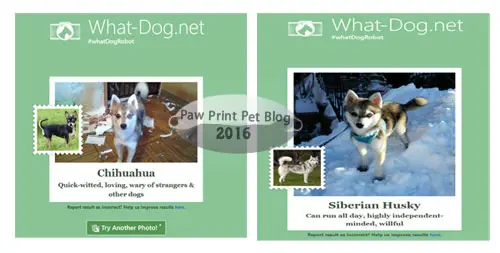 Will it do better in 2022?…..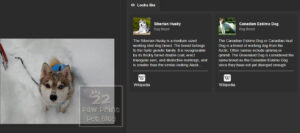 Not really.  In all the newer photos I tried of Fen it mostly guessed him to be a Siberian Husky or a Canadian Eskimo dog.  One time it guessed him to be a malamute.  Based mostly off of Fen's colors, it does make sense to guess those breeds.  But Fen is only 15 lbs, a fact I guess the software can't really determine from photos.
The Microsoft dog breed recognition software does seem to be a bit better at determining when there is no dog in a photo.  Back in 2016 it seemed to recognize one of my 2lb house rabbits, Barnaby (RIP), as a chow chow!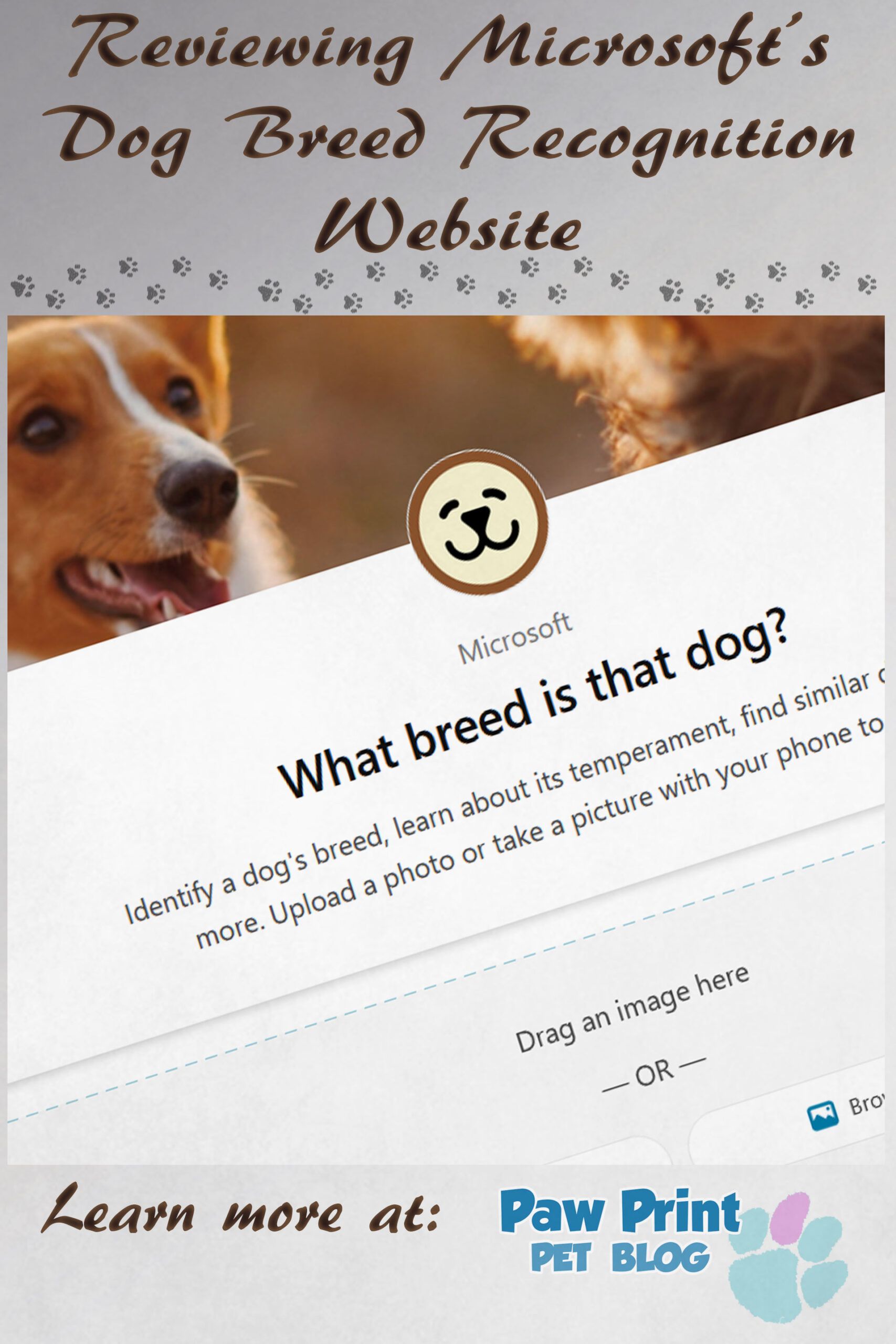 This time I tried photos of cats, to see what dog breeds they most closely resembled, but the software just displayed a message saying it couldn't find any results.  I'm not sure whether that was because it couldn't detect a dog in the photo, or it was just a coincidence.  Because strangely, there were a couple of photos of Fen that I received the same error message with.
Overall I'd say that the Microsoft dog breed recognition software does seem to have improved somewhat.  Still, I feel like programs that predict your pet's breed from a photo are more of a novelty than something you should 100% rely on.  I wouldn't base my dog's breed solely on the results from this site, although I think the results can be interesting.  It's also a fun website to play around with, if you have a bit of free time.
Have you ever used the What-Dog website or a similar photo app?  How accurate was it for your pet?