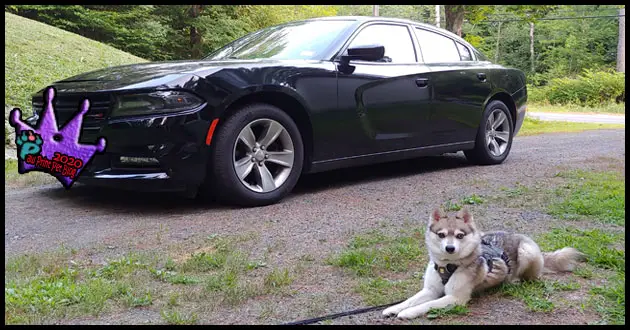 Dog hot car safety… this is a topic that comes up every summer!  I understand the appeal of taking your dogs with you to as many places as possible!  I've always loved taking my dogs places with me.  I do it so often, that it sometimes feels weird to walk around without any leashes in my hand.  For a long time my little pack went without a car.  A few years ago, while prepping to move out of the city, we purchased our first car.  It took quite awhile for Kit and Fen to get used to it.  For the most part, they really enjoy car rides now.  However it's important, when the weather is warm, that you remember to never leave your dog (or any other pet) out in your car, even if it's "just for a minute".
Even on a relatively cool day, temperatures inside a car can rise enough to cause heat stress, stroke, and sometimes death.
There have been numerous studies that show just how quickly, even on a cooler day, temperatures inside a car can rise.  Even when the weather outside is a comfortable 75*F, temperatures inside parked cars can rise to 100*F and above in a matter of just around 10 minutes.  Leaving a window cracked does not do enough to keep your pet(s) safe.  The study I linked to above concluded that keeping a window cracked has very little impact on the internal temperature of a parked car.
Some places also have laws allowing citizens, law enforcement agents, or both to lawfully rescue a distressed animal, even if it means damaging a car.
But I'm preaching to the choir here, right?  I'm pretty sure most people who would spend their free time reading a pet blog wouldn't be the type of people who would leave their pet alone in their car!  Perhaps more pertinent information would be…
What should you do if you come across an animal in distress inside a hot car?
Know the laws in your state, ideally ahead of time.  As I stated above, some states allow citizens to break into cars to rescue animals.  It's important to note, however, that in other states you can be held liable if you damage someone's car.  Some state laws only allow forceful entry to save an animal if all other options have been exhausted.
Write down any important information such as the car's make, model, and license plate number, the condition of the animal inside, and the current weather.
If the car is parked outside of a business, ask an employee to attempt to page the owner.
If an owner cannot be quickly located, contact your local police precinct.  If you don't know your local laws pertaining to animals trapped inside hot cars, ask the dispatcher for advice.  In most cases, they'll probably have you wait near the car until an officer arrives to help.


These days, newer car models are being designed with features to potentially keep pets safer.
Tesla, for example, recently introduced "Dog Mode", a feature.  It keeps climate control on for pets, and displays a message on the car's touchscreen.  The message notifies good samaritans that the car is temperature controlled.  There are also a number of products popping up on the market, things like small, portable air conditioners, and battery powered fans, that could potentially help keep pets cooler in cars.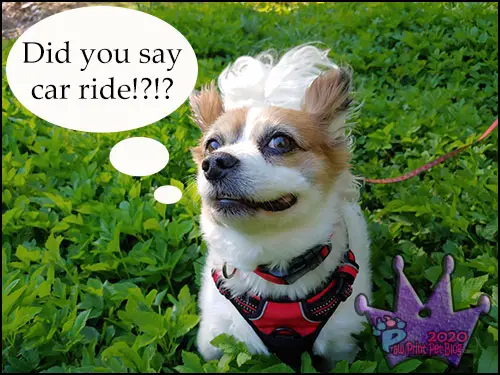 Personally I wouldn't feel 100% comfortable trusting my dog's lives to technologies such as these.  When we travel with Kit and Fen we make sure they're never left alone.  Usually this means taking bathroom breaks (etc.) in shifts.  Or in some instances, just opting to leave them safe at home.
We always love to hear from our readers, comment below!  What are some things you do to make car travel safer for your pet(s)?  Have you ever encountered a situation when you had to help an animal trapped inside a hot car?