Because we've moved around quite a bit in the last handful of years, I've had to switch what vet I take my two dogs, Kitsune and Fenrir, too.  It can be a bit of a stressful process, for me at least.  Making sure that you select the right veterinarian for your specific pets, and for you, is really important.  What do you look for when selecting a veterinarian?  In my search, these are some of the factors I took into account…
Location
We moved from the big city to a very small town.  Before, we had multiple different vet offices in the city we lived in.  Now, we don't have a single vet that's located in the town we live in.  Location is an important consideration when it comes to selecting a vet for your pets.  You want to live close enough to your vet's clinic that it isn't a huge hassle to get your pet in for regular exams or, god forbid, for an emergency appointment.
Is the practice AAHA accredited?
AAHA is the American Animal Hospital Association.  While a veterinarian doesn't necessarily have to be AAHA accredited to be an awesome vet, accreditation does ensure compliance to at least a basic level of standards.
Is the practice certified fear free?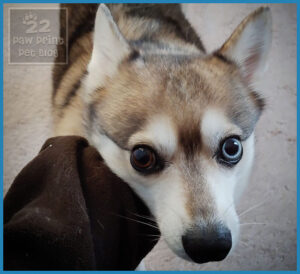 Ever since going to our first certified fear free vet practice, this is something I specifically look for when faced with having to select a new veterinarian.  Vets that are certified fear free look out not only for your pet's physical health, but their mental health as well!  Both of my dogs tend to get nervous when visiting the vet, but the fear free vet practice I take them too goes above and beyond to try to make their visits stress free.
Hours
The best vet in the world isn't going to do you much good if they are closed on the only days you have off.  Some vet clinics have extended hours on certain days of the week, or longer weekend hours, to accommodate pet owners who work regular hours.
Payment Options
Make sure the vet you select accepts your preferred form of payment.  These days I pay my vet bills either with cash, check, or by credit card.  However there was a time when I paid most of my vet bills with my Care Credit card, and not all veterinarians accept Care Credit.  If you have pet insurance you may need to select a vet who accepts your insurance plan.
Services/equipment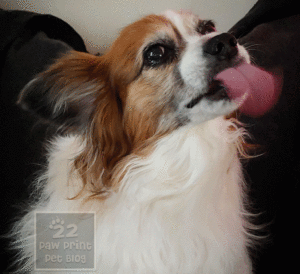 Not all vets will be able to preform all medical services.  It's important to me to select a vet who can preform surgery at their clinic.  If my dogs ever needed surgery or a specialized procedure, I'd prefer to have it done with a vet who is familiar with them rather than having to be referred to a vet we've never been too before.  It's one thing, and understandable, to require a specialist for a specific condition.  But I prefer to select veterinarians who can, at least, preform simple surgeries in their clinics.
Accessibility
I can be a paranoid pet owner at time, and I want to select a vet who won't mind me calling in with questions from time to time.  I also want to know that, in instances when my dog has to stay at the clinic without me, that he'll be monitored and that someone will be available to talk to me when I call for updates.
Facility Conditions
This one seems kind of common sense.  But you want to make sure the facilities at the vet you select are kept clean.  I worry that if clinic staff can't be bothered to keep all areas clean, what does that say about how they are going to care for my best friend.  Plus, a dirty medical facility is just gross and increases the chances of diseases spreading.
Philosophies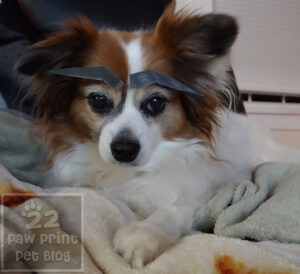 This is a big one for me.  I feed my dogs a biologically appropriate diet, and keep them on minimal vaccine schedules.  I don't want to have to argue with my vet about unnecessary vaccinations, or be pressured about putting them on a certain food.  Ask your potential new vet plenty of questions to make sure that you're comfortable with their philosophies.
Interaction
It's important that you're comfortable with not only how your vet interacts with your pet, but with you as well.  You should be comfortable speaking openly with your vet as well as confident that they will handle your pet with respect.  This extends to clinic staff and vet techs as well.
Are emergency services available?
Not all vets are available at all hours for emergency services.  This isn't necessarily a reason to write off selecting that vet.  But make sure you are aware of whether or not your vet preforms emergency services.  If they do not, you'll also have to select an emergency clinic where you can take your pet in case of emergency.
Looks like a tall order right?  But selecting a vet you're comfortable with is important- your pet's life could literally be in their hands.  Comment below, are there any factors I didn't list that influence what vet you selected for your pet?