All dogs are awesome, but I've personally, for lots of reasons, always been more of a small dog person.  I currently share my life with Kitsune, a papillon, and Fenrir the Alaskan Klee Kai.  Although small, papillons and Alaskan Klee Kai are both rather high-energy, versatile dog breeds.  I feel like papillons especially are often referred to as being like "big dogs in small packages".  But describing small dog breeds this way has always kind of bothered me.  I purposely avoided using this type of terminology when I wrote my own papillon and Alaskan Klee Kai breed profiles.
Little Dogs are Awesome Too!
The "big dog in a small package" description seems to often be applied to small dogs who are more driven, energetic, active, etc.  I've also heard it being used to describe small dogs who have even, friendly, confident, happy-go-lucky temperaments.  Basically, personalities that are outside of the norm of the small dog stereotype.
Stereotypes Suck!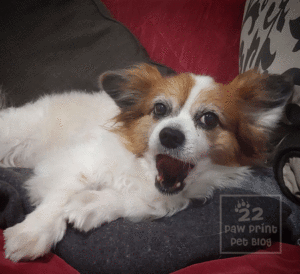 I've always hated how often small dogs are stereotyped.  But that's (mostly) a topic for another post.  I will say that I have two small dogs now.  They are not 'yappy', nor will they bite your ankles.  No, they are not perfect – what dog is?  I do training sessions with them daily to work on behaviors I want to improve.  Papillons are known for being somewhat on the loud/barky side, for example, but I've worked hard to help mine develop an off switch for his barking.  It's funny how small dogs who alert bark are "yappy", by the way, while big dogs who do it are "just protecting their property/family/what have you".  Double standard much?
Small Dogs Can Do the Same Things Big Dogs Can!
My small dogs are versatile, and will happily spend time snuggled up on the couch.  They also love spending time outdoors.  Both my small dogs love hiking with me.  Kitsune loved agility in his younger days.  Now that he's a senior, we stick to lower-impact activities.  He loves nose work and most recently I've been working on training him to find deer sheds (antlers).  I do doggy dancing/freestyle with Fenrir.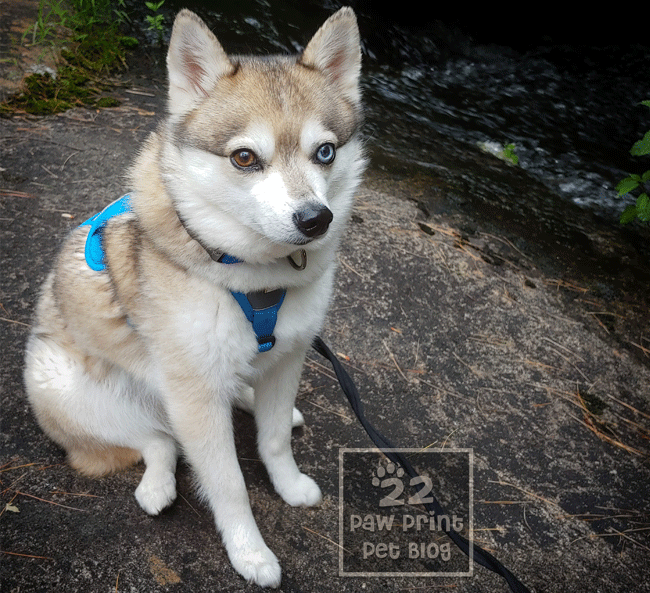 Over the years I've had the pleasure of spending time with so many amazing small dogs and their owners!  I've met some incredible little dogs.  A few of my favorites included a chihuahua who through hiked the Appalachian trail, and a papillon who competed in weight pull.
My Dogs are Not Big Dogs in Small Bodies!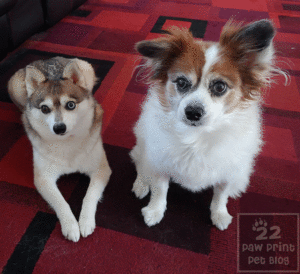 "Good" dog traits such as being versatile, friendly, driven, confident, etc., should not only be associated with big dogs!  Small dogs can, and often do, have these traits as well.  It doesn't mean they are "big dogs in small bodies".  It means they are amazing dogs.  Size has nothing to do with it.
I see no reason why my dogs' positive traits should be attributed to them being something they are not.  People seem to have no issues associating negative traits with small dogs, so why not, at least, acknowledge that they can independently have positive traits as well?  Traits that have nothing at all to do with size.  My dogs are not big dogs in small packages.  They are small dogs in adorably small packages!  I work hard to train and manage them in a way that allows their positive traits to shine.
I also appreciate, respect, and love my dogs for exactly who, and what, they are.  Small dogs!  Seeing them behaving well, or doing something impressive, then comparing them to big dogs never feels like a compliment to me, even when it's meant as one.  Imagine if we complimented humans the way people often do small dogs.  It would be considered offensive.
Changing the Way People Think About Small Dogs
I apologize if today's post seemed like a rant.  Things like this are such a pet peeve of mine.  Kit, Fen, and I are all about breaking the negative stereotype that's often associated with small dogs!  While it may not seem like a big deal, part of that is changing the way people talk about small dogs!
Comment below, if you have small dogs has anyone ever referred to them as 'big dogs in small packages'?  How do you feel about that term?