I started this post forever, years, ago now.  It's been sitting in my draft folder since my now 7-year-old Alaskan Klee Kai, Fenrir, was a puppy!  It's going to be kind of a short post, at least for now, but I'll try to remember to continue to add to it over time.  My "puppies" are 14 and 7 now, but that doesn't mean they don't still inspire some silly quotes!
Have you ever been playing, or otherwise spending time with your puppy, when he or she does something that causes you to utter a quote so crazy it makes you wonder if those words have been strung together that way before?  Puppies do have a magical way of bringing out their human's silly side.  Without further ado, I give you, after an adorable throwback photo of puppy Kitsune, of course, real quotes that I have said to or about my dogs!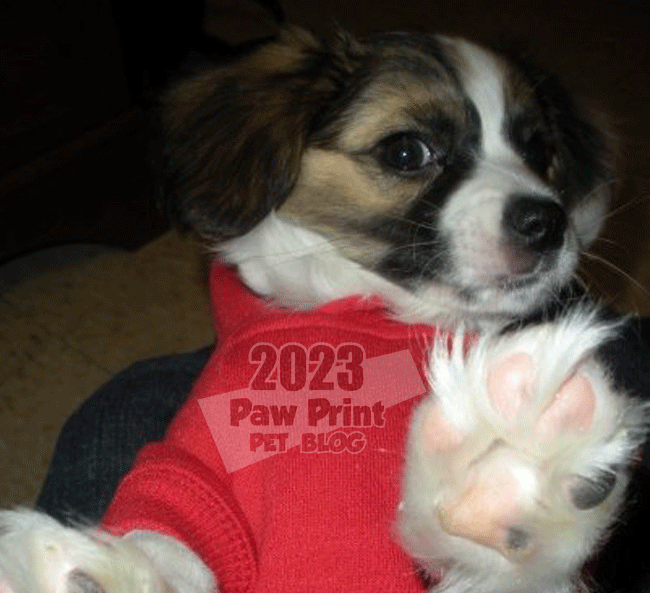 "Why don't you find something more constructive to do, other than chewing up a $300 book!?"
"Why is your (insert random body part here) wet!?"
"There is poop everywhere!" – An actual text I sent to my fiancé
"I'm at the laundromat…..Yes, again."
"Don't unroll all the toilet paper!"
"People are not trampolines."
"Stay off the table, you cannot eat a whole pack of hot dogs!"
"What's in your mouth now!?"
"You're going to get a concussion if you don't stop humping your toy like that."
"Did you just pee on your brother!?"
"You're small, but too big to fit inside the floor grate!"
"Sorry, I don't think the groundhog wants to play with you."
Join in the fun!  What are some silly things you remember that you've said to your dog?  Let us know in the comments below.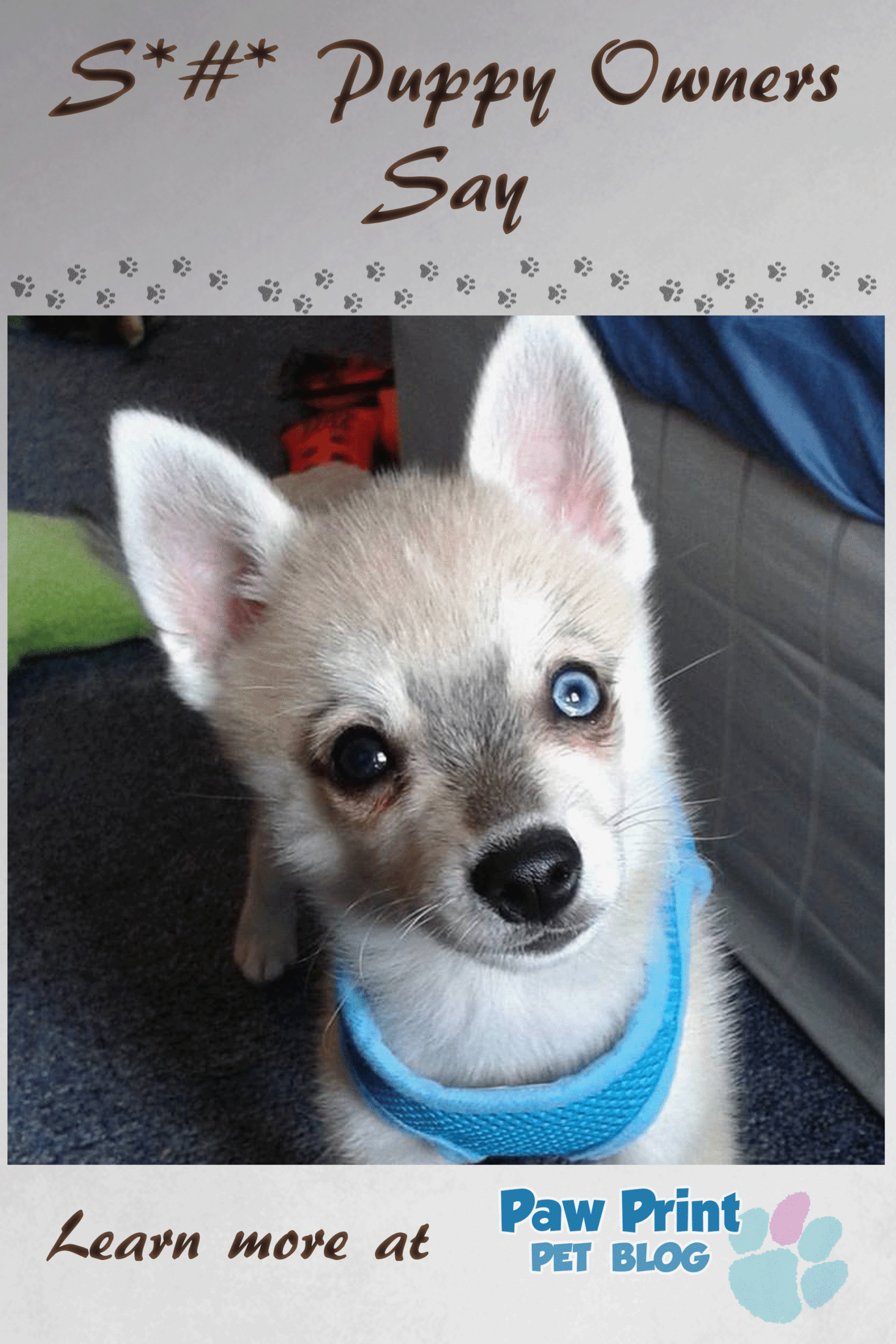 We've, unfortunately, been dealing with content scrapers stealing our articles lately. You shouldn't be seeing this article on any site other than pawprintpetblog.com! If you're reading this article on any other site, we'd love for you to take the time to contact us and let us know and, if you have the time, stop by and visit us on our official site! Thanks you.