Next month, on the day after Christmas, my "puppy" Kitsune will be turning 13 years old!  He was the original inspiration behind me starting this blog, way back in 2012 – when Kit was just 2 years old.  Sharing the past almost 13 years with Kitsune has taught me a lot, one of the probably more important lessons being how amazing living with a senior dog can be!
Did you know that November is Adopt a Senior Pet Month?
If you are looking for a new pet that might be a bit more well behaved, why not consider a senior?  Finding the right older pet to join your family may mean avoiding things such as having to potty train, and behaviors such as chewing and nipping.  Even if your new friend does have a few unwanted behaviors, it's a myth that you can't teach an old dog new tricks!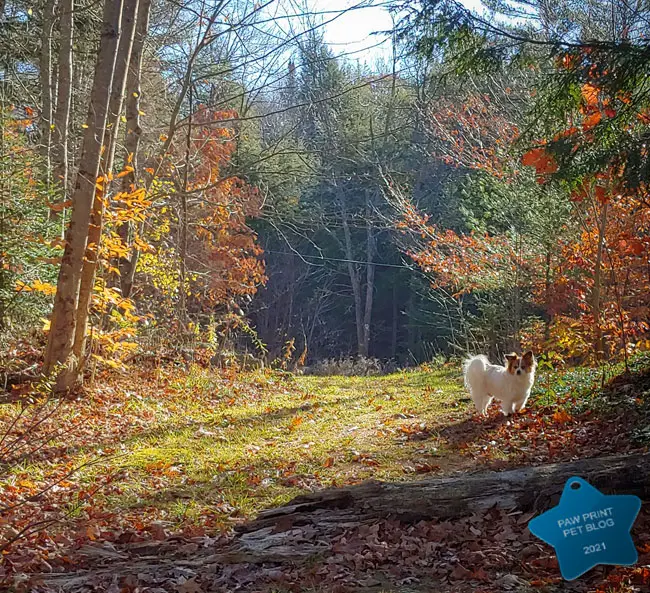 The Benefits Of Adopting An Older Pet
With an adult pet, usually what you see is what you get. You don't have to worry about trying to guess at how big your puppy will grow to be, or how he/she will behave. Senior animals have left the hormonal stages of their youth behind them, meaning that their personalities aren't as likely to change once you get them home. Plus, some older pets will already know things like basic manners and commands. Also, older pets often have lower exercise demands, which can make caring for them a bit easier.
There are some concerns with adopting an older animal, such as the medical conditions that can sometimes come with aging. However, usually the benefits greatly outweigh the negatives!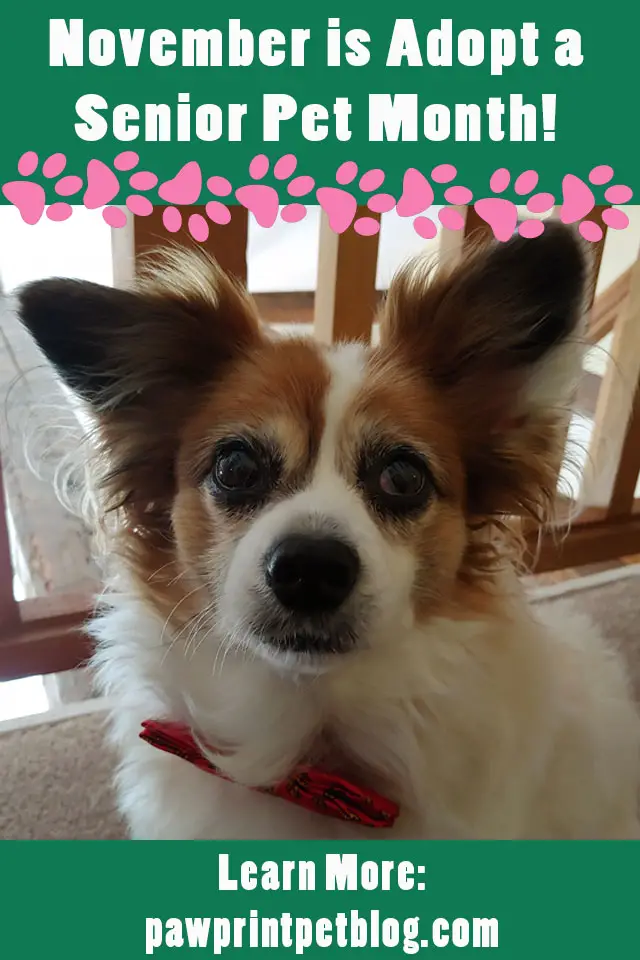 In the past, I hate to admit, I was one of the many people who would have, more likely than not, passed up adopting a senior animal in favor of a younger one.  Now having experienced the adoring love of older pets first hand, I'd love to someday take in an older animal in need.  I think it's just heartbreaking that so many older, gentle souls find themselves in animal shelters – especially those of them who have grown old surrounded by family.
November, and thus Adopt a Senior Pet Month, may already be almost over, but it's never too late to consider making the golden years of a senior pet happy ones!  Adopt a senior pet and you will be saving a life, and gaining a new best friend.  Next time you're ready to open up your heart and home to a new pet, perhaps consider whether an older animal might be right for you.  Comment below!  Do you share your life with a senior animal?  Have you ever adopted a older animal and, if so, what was your experience like?