Visiting the vet is one of the many responsibilities that comes with owning a pet. It may not be fun, but it's important for your pets health. Challenging economic times couple with the rising cost of quality vet care means that more people than ever are struggling to pay their pets' expensive vet bills. Pet ownership isn't something that should be entered into lightly, and you should always make sure you are financially able to care for an animal before bringing it into your home. However, even for the most prepared owners, sometimes things happen that are out of our control.
Help Paying Non-Emergency Vet Bills
If you need help paying for non-emergency vet bills, you can consider having a yard sale, bake sale, or selling things online to help raise money. Let people know why you are trying to raise money. Some people may be more willing to buy from you if they know that their money will be going to help your pet.
Try to keep a working relationship with your vet. If your veterinarian knows you well, and knows you are a caring owner, they may be more likely to work with you during a financial hardship.
If they aren't, call around and talk to other vets. Some of them may be willing to set up some kind of a payment plan, so you can pay your bill over time instead of all at once. Call your local shelters and ask if they know of any low cost vets. Some shelters have their own vet clinics and may be able to treat your pet at a lower cost, or set up a payment plan.
If those options don't work out, you can consider using credit to pay for vet bills. Either a regular credit card, or you can apply for care credit. Care credit works like a credit card, but can only be used at certain medical establishments (including some veterinary offices).  http://www.carecredit.com/
Help Paying for More Pressing/Emergency Vet Bills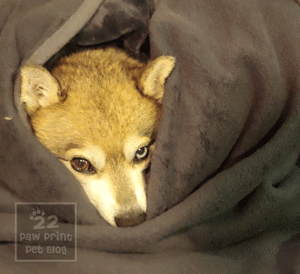 Checkups and shots are one thing.  Our pets' yearly exams are important, but if you have to put them off for a bit while you save up funds it's not the end of the world.  Health issues, some of which may be emergencies, are quite another issue.  There are situations when our animal friends need to receive medical treatment, and we don't have the luxury of being able to wait.
Credit cards, including Care Credit, are payment options you can utilize in emergency situations.  Some people have good luck raising money on sites such as GoFundMe.    Again, don't be afraid to ask your vet about the possibility of a payment plan.  These days, not many of them seem super willing to set up payment plans, but it doesn't hurt to ask.  You can see if your vet will accept Scratchpay, which is a 3rd party platform that allows you to set up payment plans.
Organizations that May Help
If you're really in a bind, there are some organizations out there that may be able to help you.
Did we miss anyone?  Are any of these organizations no longer around?  Let us know in the comments below!
Prepare for Future Vet Bills
If you're reading this and not currently experiencing a pet medical emergency, remember that it's never too late to start a vet fund!  Even if you can only put away a little bit of money each month, every little bit can help!  If you're dog doesn't already have a lot of preexisting conditions, it might be worthwhile to consider pet insurance as well.
Comment below!  Have you ever tried using any of the organizations listed above?  What are some things you do to financially prepare for vet bills?
Original article posted 11/1/2010, last updated 9/14/2022.