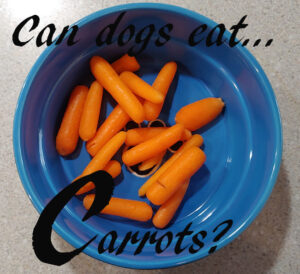 My dogs LOVE carrots!  These days, if I buy carrots, it's almost always to give them to Kitsune and Fenrir as snacks.  No big surprise here, I suppose, but Kitsune especially loves them.  That isn't saying much.  Kitsune especially loves most foods!  Picky Mr. Fenrir likes carrots too, although he makes more of a mess eating them – always on my rugs, of course.
Are Carrots Safe to Feed Dogs?
Yup!  If they weren't, I think Kitsune would be dead by now.  If your dog is diabetic or requires a special diet, keep in mind that carrots are high in natural sugars.

Many owners, myself included, feed carrots raw.  That's actually not the best way to feed them if you are feeding carrots strictly for their health benefits.  Dogs aren't able to fully digest raw carrots – meaning that most of the awesome nutrients pass right through your dog if you are only feeding carrots raw.  To break down the carrots' cell walls, and make their nutrients more available for your dog to absorb, you can purée or cook carrots before offering them to Fido.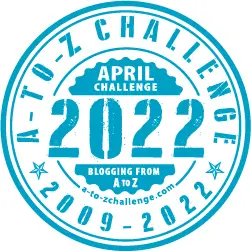 What are the Benefits of Feeding Dogs Carrots?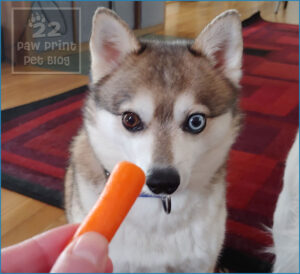 For me, one of the major benefits of feeding Kitsune carrots is that he loves them so much!  Raw carrots, although perhaps not the best supplement nutritionally for reasons stated above, may help to keep your dog's teeth clean.  They shouldn't replace proper dental care by any means, but, like chewing on bones, may help to remove plaque from your dog's teeth.
Like in humans, carrots can help support your dog's eye health.  This is because they are packed full of beta-carotene as well as vitamin A.  Besides eye health, vitamin A can help build a strong immune system, and support healthy skin and fur.  Carrots also contain vitamins A, C, D, E, K, B1, and B6. 
Cooked or raw, carrots are low in calories.  This makes them, in moderation, great snacks for dogs who are watching their weight.
If you are unsure about whether a certain food is ok for your particular dog, make sure to ask your vet!  As always, treat foods should be fed to dogs in moderation.