Kitsune, my 14-year-old papillon, is VERY enthusiastic about his meals!  I feed my dogs their dinner at around 6 pm each evening, and like clockwork every day just before 6, Kitsune starts getting excited!  He does what we fondly refer to as the "happy dinner dance"!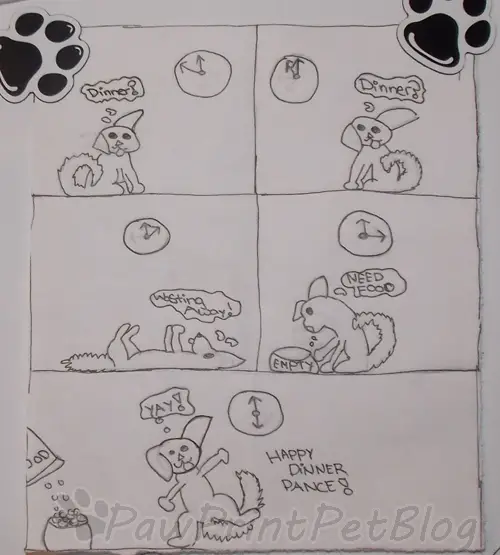 The happy dinner dance consists of moves such as jumping around, sometimes in circles, and waving your front legs in their air.  There's a lot of running about, and even, oftentimes, an accompanying "song" to go along with this dance.
This video is from 2014 (9 years ago), when we still lived in our city apartment.  Kit must have been around 5 when this was recorded!
Despite everything my little man has been through, especially his more recent health issues, and the fact that he's officially a senior dog now at 14, Kitsune still dances for his dinner!  This is a pretty much daily occurrence at our house, and it never fails at making me smile.
Not bad moves for a senior dog right?  Kitsune has been doing SO well lately.  It took awhile, but I think he's finally feeling 100% again after his brush with IVDD.  I've been experimenting (carefully) with a few new supplements and tweaked his diet recently.  I've finally been successful at getting him to lose a few pounds so I'm sure that's helping him feel a bit more spry.  More and more often lately I've seen him pick up toys to play with, something he hasn't really done in a long time.  He's also been attempting to wrestle with Fenrir again!
It makes me so, so happy to see my little guy enjoying life so much.  Kit's always been such a sweet, happy dog.  But his illness/injury late last fall really seemed to take a toll on him.  I was so worried that his life, and ours, wasn't going to look the same again after his IVDD diagnosis.  But I am happy to report that he seems to be better than ever, very much back to his crazy, sassy, fun loving, playful self.
Can your pets seemingly tell time (at least when it's dinner time)?  Do they have happy dinner dances of their own, or do they do something else cute while waiting for their meals?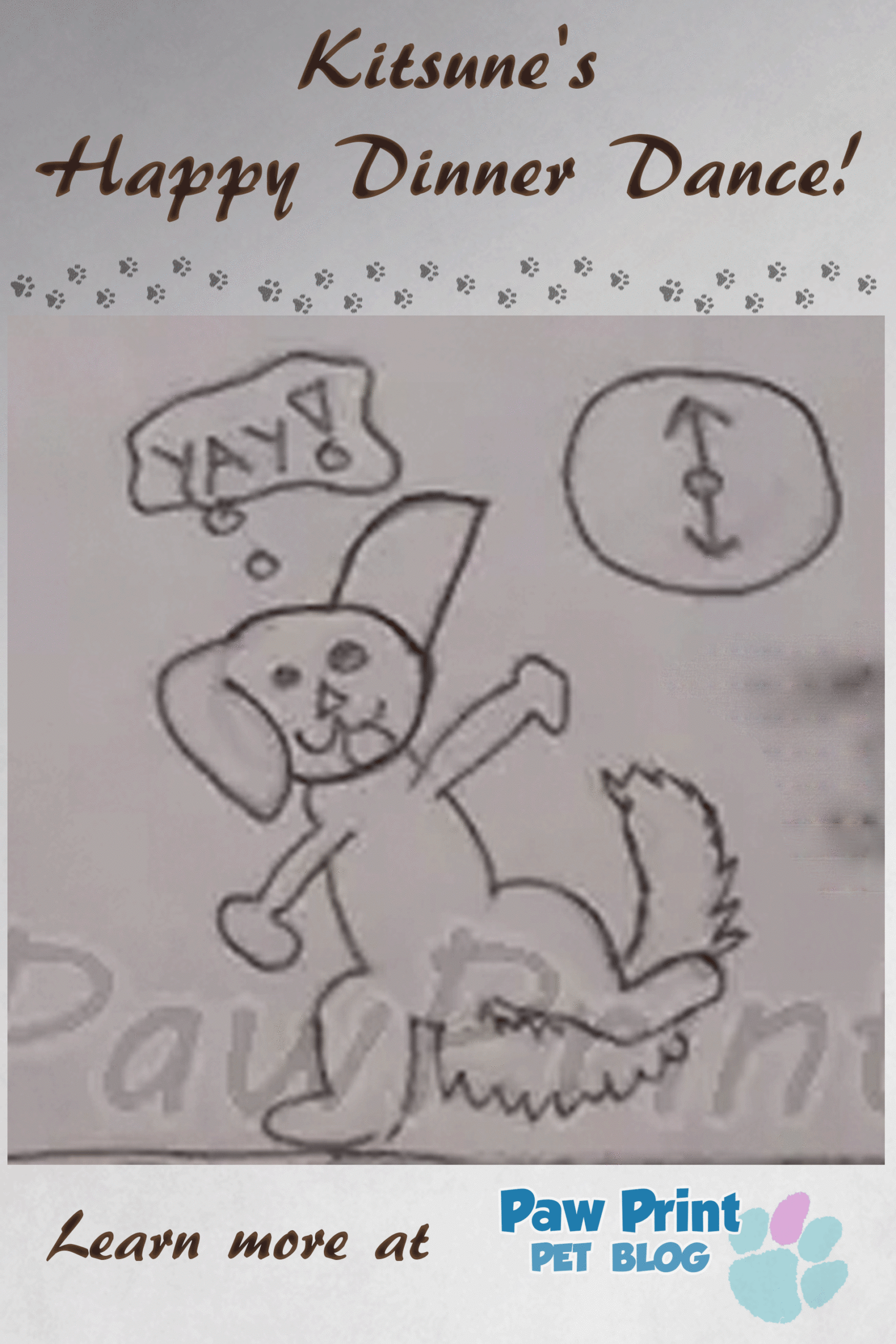 We've, unfortunately, been dealing with content scrapers stealing our articles lately. You shouldn't be seeing this article on any site other than pawprintpetblog.com! If you're reading this article on any other site, we'd love for you to take the time to contact us and let us know and, if you have the time, stop by and visit us on our official site! Thanks you.